EAPY is an integrated Master Data Management & Data Governance cloud platform that excels in agility, flexibility and user experience.
It's about agility and flexibility in MDM and Data Governance
The Data Governance solution puts you in control of your Critical Data Assets, and provides a unique platform to manage your business and technical metadata, their interdependencies and your data lineage in a totally integrated way.
The Master Data and Reference Data management solution, based on EAPY cutting edge graph data management technology and advanced business rules management capabilities, provides an excellent foundation for supporting your multidomain Master Data Management initiatives in the long run. All domains including: entities, assets, locations, etc.
With EAPY it's easy to jump start your MDM & Data Governance programs to quickly deliver value to the key data stakeholders and then incrementally develop your MDM & Data Governance capabilities by applying Agile methodologies.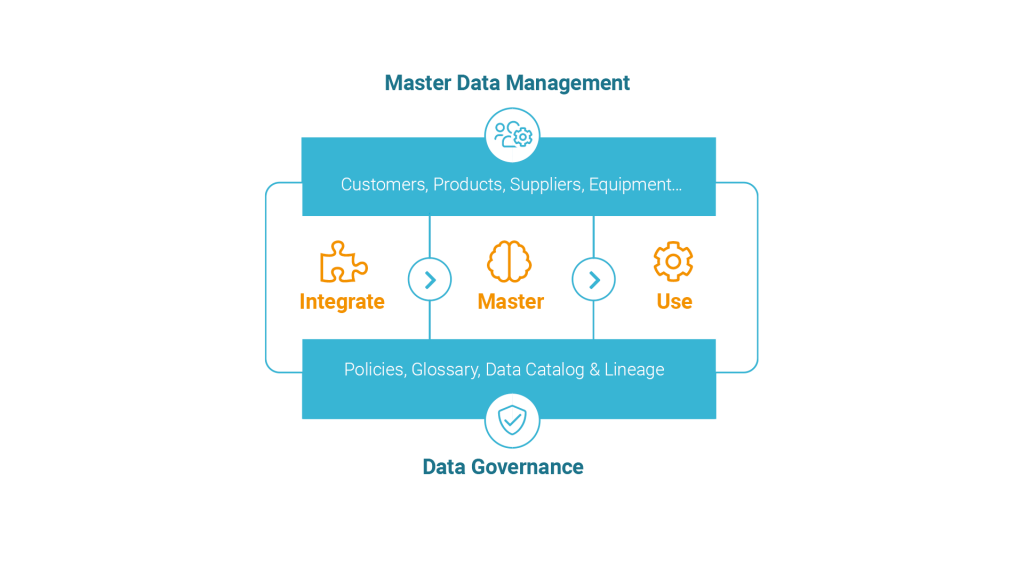 Modules
EAPY is based on cutting edge technology to provide a robust and highly performant platform, and therefore an excellent foundation to support your Master Data Management and Data Governance initiatives in the long run.