Link has the expertise to help you leverage the big opportunities the digital revolution offers the utility companies on IT domains, such as: Enterprise Architecture, BigData, IoT, Analytics, Machine Learning, Cloud Computing, Robot Process Automation, and API management.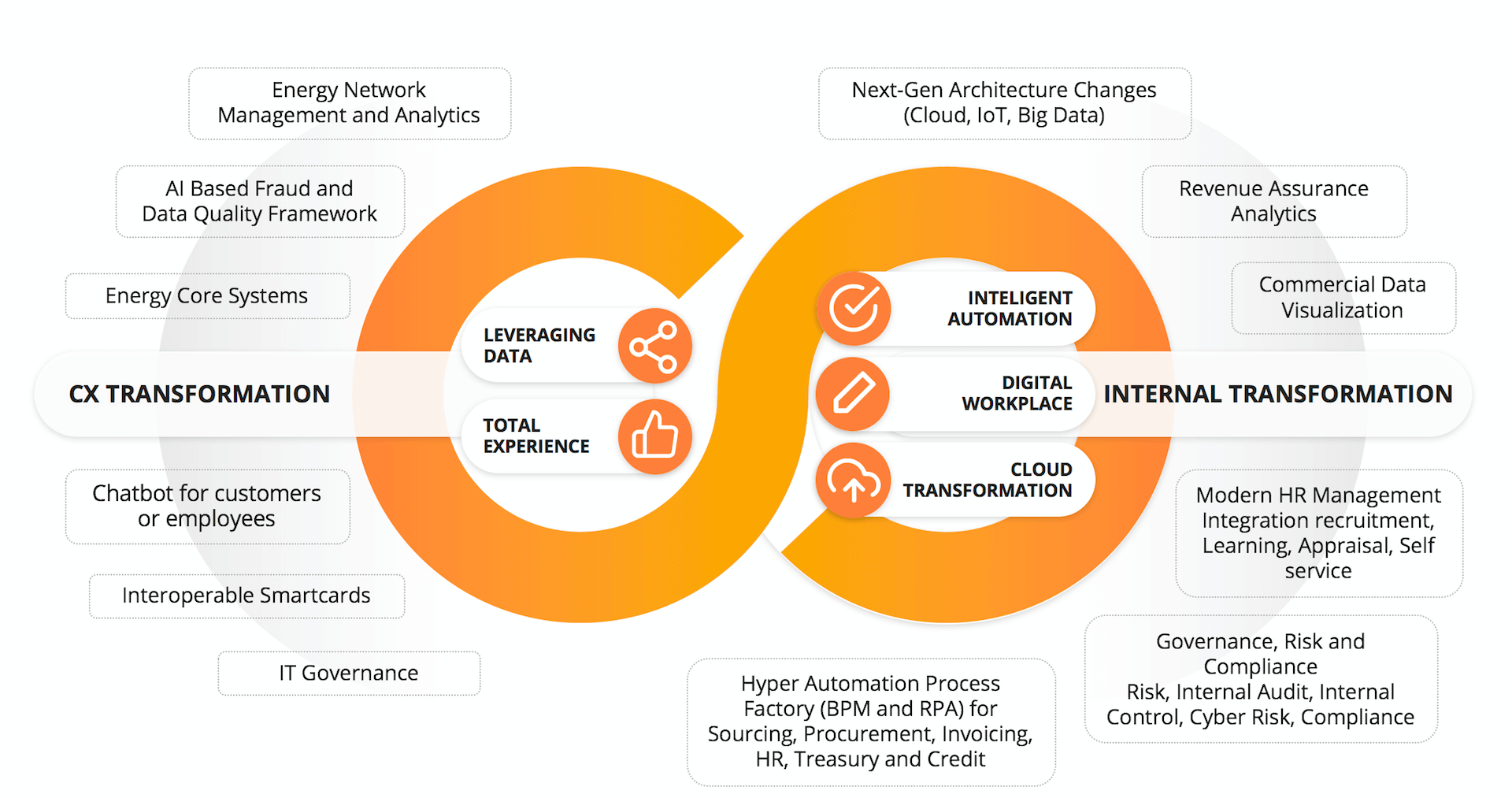 Incumbent utilities faces major business threats from entrants coming from the digital economy. But digitation and new information technologies are critical for improving their efficiency across the value chain, customer service and loyalty and ultimately, their competitive position.
Leveraging  physical asset data (production plants, distribution network, smart metering) and data generated by its customers is key to the strategy of a digital utility.
Link has a wide experience working with the electricity, gas, oil and water Utilities and providing the following IT services and solutions:
BigData, Advanced Analytics, Master Data Management and Data Governance;
Governance, Risk and Compliance;
Enterprise architecture solutions for applications portfolio management and for keeping systems under control;
Software Quality Assurance, in particular software testing automation;
Agile Output Driven services based on low code platforms;
Middleware and API technical expertise and solutions;
Process automation, including Robot Process Automation;
Document management solution.