GDPR Compliance starts with a robust approach to find, map and create a single source of reference for personal data across your organization
Datasense is a powerful, personal and sensitive data mapping platform based on advanced machine learning technology to find and map personal and sensitive data.
Its Machine Learning (ML) algorithms are able to find sensitive data in both unstructured data documents (Word, Excel, PowerPoint, etc.) and structured data, such as Oracle databases, SQLServer databases, and MySQL databases.
Supporting effective cyber defence and security
FEATURES
Search, identify and classify private or sensitive data
Target hundreds of databases and filesystems, schedule monitoring tasks, graphically visualize each analysis result
User-friendly methods for protected data types
Can be installed as full stack web application, on premises or on Cloud environment
BENEFITS
Easier business process automation through a better understanding
Management and traceability of collected data
Increased trust and credibility by enhancing security and enterprise or brand reputation
Can be integrated in existing enterprise workflows as a component
An Insight into your Organization as never before
Since ML algorithms were already trained for Portuguese and English sensitive data, it can start delivering results from day one. But, since each organization has its own specific sensitive data, Datasense can be enriched to add particular sensitive or personal data such as Employee ID for instance.
Datasense has a modern web responsive interface to display and analyze the data mapping results.
Datasense data map results can also be integrated in your Data Governance tool of choice, and as a natural fit in a wider Data Governance initiative.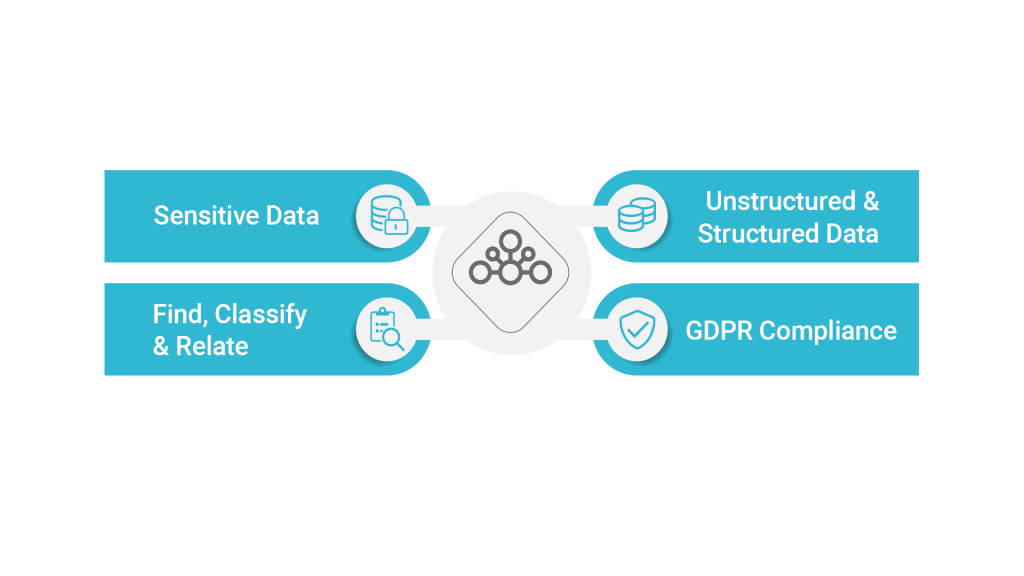 Modules
Datasense is based on cutting edge technology to provide a robust and high performant data discovery platform, including an ML engine.