To ensure the transition to Digital Urbanism, the solution is
eUrban

.
eUrban allows the dematerialization of Urbanistic processes.
From the online submission of applications to granting the Digital License and/or Permit.
All tasks and all documents associated with their treatment will be carried out electronically and without any document in paper format.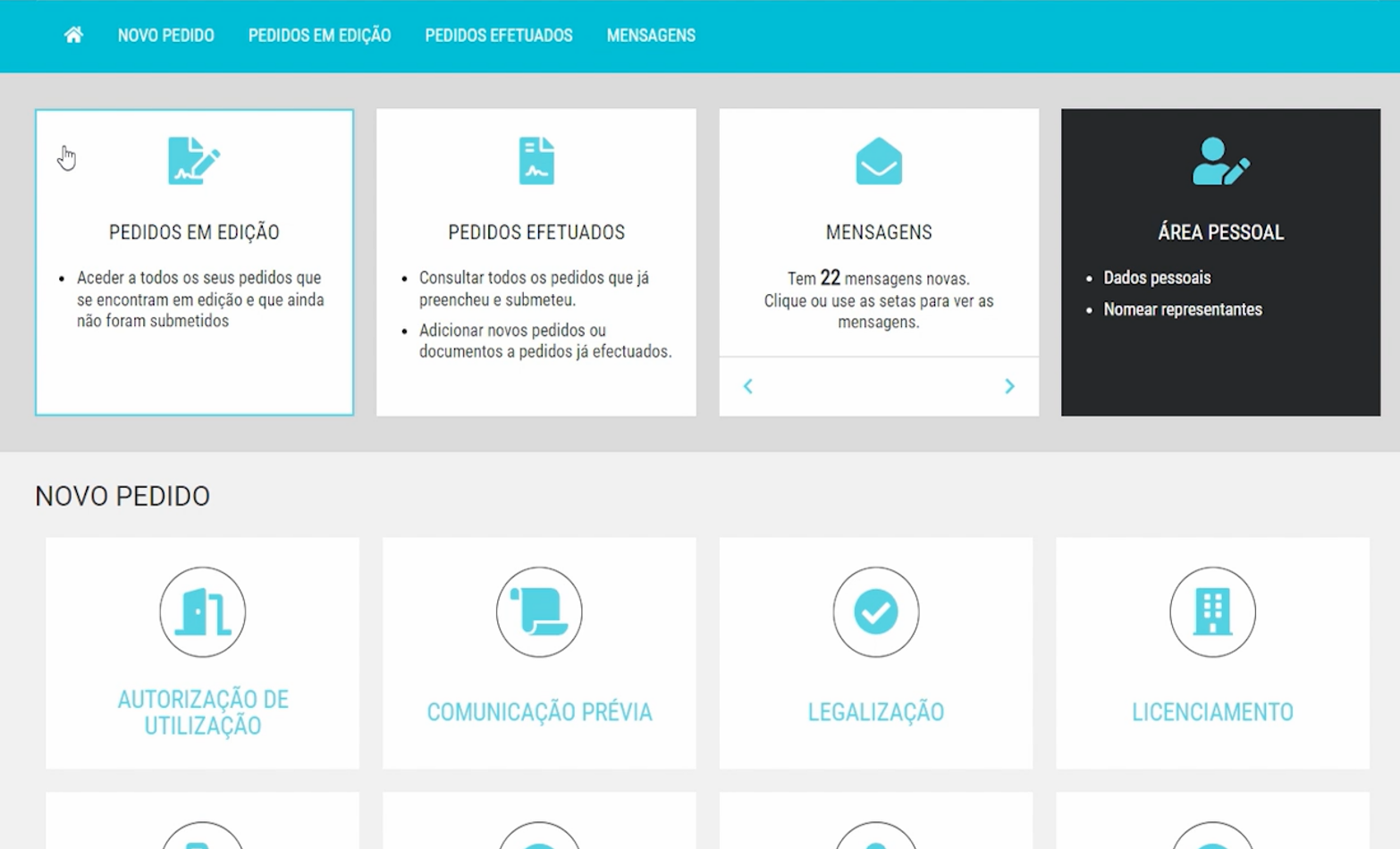 ONLINE AND MOBILE CHANNELS FOR THE NEXT GENERATION
Web solution

Out-of-the-box features for:

Service portal

Face-to-face service

One-stop-shop

Appointments

Content management

Form construction

CX-centric solution focused on user-experience
"THE FACE" OF YOUR ORGANIZATION – IN A WHITE-LABEL, COST-EFFECTIVE SOLUTION
Customized look & feel

Out-of-the-box features with a modular and customized choice

Services organization

Order tracking

Exchange of messages and documents with the citizen

GDPR compliant

Authentication supporting ad, citizen card, mobile digital key, OAuth 2.0, password less
TECHNOLOGICAL EVOLUTION, RESPONDING TO THE DYNAMISM OF YOUR ORGANIZATION
Mechanisms to control deadlines and alarms

Process and document management in back-office

Digital Signature

Reengineering workflow processes adapted to your organization
KEY FEATURES FOR URBANISM
urban taxes calculation

External Systems Integration

Internal Systems Integration

ERP

SIG

Payments gateway

Others
A solution with immediate impact on the relationship with your citizens and your Institution.
In a post-pandemic world where many customers have used non-face-to-face contact points for the first time, this is the answer you need to accelerate the transformation of your digital channels.
In a short period of time, without high investment costs and focused on customer experience. Don't standstill. Embrace the future of your channels today.
With eUrban you can:
Provide Municipalities with technology that enables the full dematerialization of Urbanism processes
Allow the re-engineering of processes, seeking their optimization and simplification
Have a solution completely parameterizable and adaptable to the needs and operating model of each municipality
Have the guarantee of digital preservation and archiving of all documents associated with the Urban Planning processes
Involve and ensure training of employees to adopt the new technology
Ensure the training of technical and functional support teams, on the Municipality side, so that they participate in the start-up support and ensure future part of the maintenance and evolution of the project
The time of taking months to implement and maintain complex solutions with high investment costs is gone.
The agility of your channel solution is reflected in the relationship with your customers and in the agility of your organization.
Para assegurar a transição para um Urbanismo Digital,
a solução é o
eUrban

.
O eUrban permite a desmaterialização dos processos Urbanísticos.
Desde a submissão dos pedidos online, até à atribuição da Licença e/ou Alvará Digital.
Todas as tarefas e todos os documentos associados ao seu tratamento serão efetuados de forma eletrónica e sem necessidade de qualquer tipo documento em formato papel.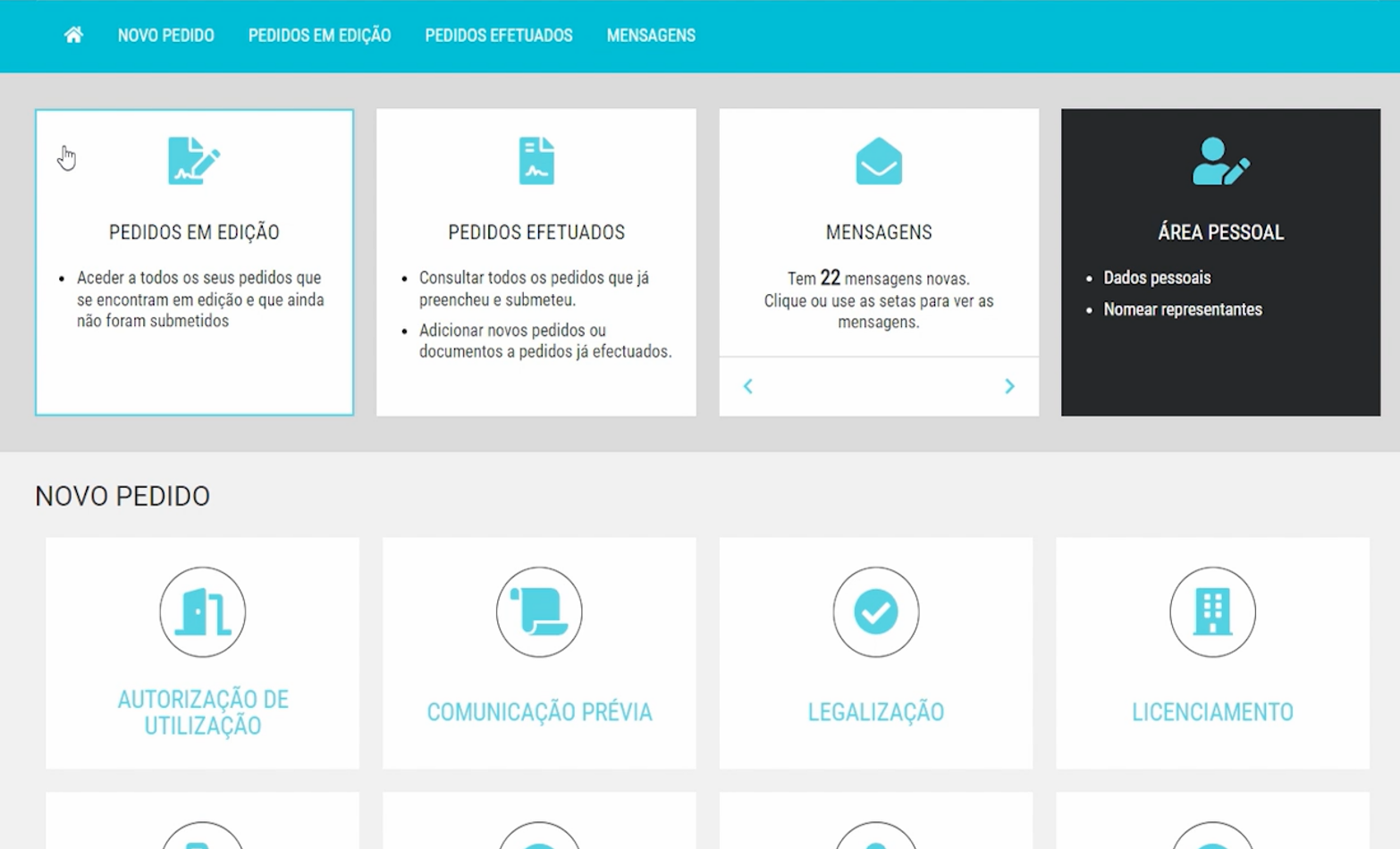 CANAIS ONLINE E MOBILE PARA A PRÓXIMA GERAÇÃO
Solução web

Funcionalidades out-of-the-box para:

Portal de serviços

Atendimento presencial

Balcão único

Agendamentos

Gestão de conteúdos

Construção de formulários

Solução CX-centric focada na facilidade de utilização
"A CARA" DA SUA ORGANIZAÇÃO – NUMA SOLUÇÃO WHITE LABEL E COST EFFETIVE
Look & feel personalizado

Funcionalidades out-of-the-box com escolha modular e personalizada

Organização dos serviços

Criação de formulários flexíveis

Acompanhamento dos pedidos

Troca de mensagens e de documentos com o munícipe

Compliance com RGPD

Autenticação suportando AD, Cartão do Cidadão, Chave Móvel Digital, OAuth 2.0, passwordless
EVOLUÇÃO TECNOLÓGICA, A DAR RESPOSTA AO DINAMISMO DA SUA ORGANIZAÇÃO
mecanismos de controlo de prazos e alarmes

gestão dos processos e documentos em back-office

Assinatura Digital

Reengenharia de processos workflow adaptados à sua organização
FUNCIONALIDADES INDISPENSÁVEIS PARA O URBANISMO
Cálculo taxas urbanísticas

Integração com sistemas externos

Integração com sistemas internos

ERP

SIG

Gateway de pagamentos

Outros
Uma solução com impacto imediato na relação com os seus munícipes e na sua organização.

Num mundo pós-pandemia, em que muitos clientes utilizaram, pela primeira vez, pontos de contacto não presenciais, esta é a resposta que necessita para acelerar a transformação dos seus canais digitais.
Num curto espaço de tempo, sem elevados custos de investimento e centrado na experiência do cliente. Não fique parado. Abrace hoje o futuro dos seus canais.
Com o eUrban pode:
Dotar os Municípios de tecnologia que possibilite a desmaterialização integral dos processos do Urbanismo
Permitir a reengenharia dos processos, procurando a sua otimização e simplificação da sua tramitação
Ter uma solução completamente parametrizável e adaptável às necessidades e modelo de funcionamento de cada autarquia
Ter a garantia de preservação digital e arquivo de todos os documentos associados aos processos do Urbanismo
Envolver e garantir formação dos funcionários para a adoção da nova tecnologia
Assegurar a formação de equipas de suporte técnico e funcional, do lado do Município, de modo a que estes participem no suporte ao arranque e assegurem futuramente parte da manutenção e evolução do projeto
O tempo de demorar meses a implementar e a manter soluções complexas e com elevados custos de investimento, já era.
A agilidade da sua solução urbanística reflete-se na relação com os munícipes e na agilidade do seu município.
Modelo de implementação