Data is all around us, and with every action, we take more data is created. Together with our clients, we find the best ways to leverage this asset into a real source of value that enables gains from an external and internal perspective.
Externally by improving the knowledge of clients, suppliers and competitors, and internally by providing tools that support processes optimization and operational improvements.
The path to getting the most value out of data is a multi-level challenge to which you can rely on Link Redglue support every step of the way.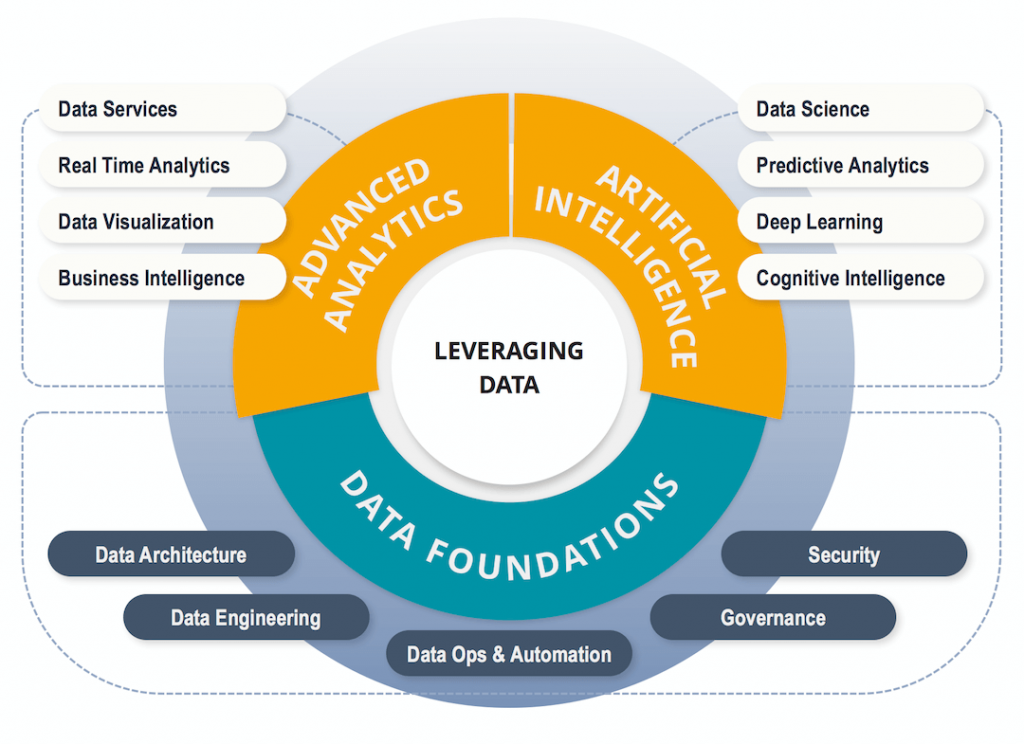 At Link Redglue, we believe that organizations' greatest asset is people. Our focus is to empower that asset with all the tools that enable the capacities that make us human. In order to better enable human intelligence, we believe artificial intelligence is the way to go. With a data-driven approach and sustained on valuable, actionable data, we deliver game-changing capacities built with data science techniques to organizations that every day enables what matters most. 
Data-driven decision-making is a need to have no more. We should take decisions in our organizations without ensuring we have data that enables us to understand the scenarios placed in front of us truly. At Link Redglue, we believe this should be taken to another level. With data that flows in real-time to decision-makers who are equipped with sophisticated tools that provide them with the capacity to navigate data from all those perspectives that no one better than business users can understand. In real-time, those findings must be shared across the organization with all those who can obtain value.  
In many aspects of our lives, the sustainable value must come from solid foundations, and the world of data is no different. From a technical and financially sustainable architecture to a robust governance model, passing by a state-of-the-art engineering approach and operations capacities. And always keeping in mind security as a priority, we can help you design and build the data solutions that better fit your today and tomorrow's needs!