Cloud Provisioning, a unique, flexible and cross-platform offering to the largest Cloud providers, coupled with a suite of services provided by a team of experts and tailored to your business needs.
These offers can help you quickly create a secure and scalable infrastructure, while reducing time and costs.
Provides fast provisioning for all your workloads.
Deploys naticve soltutions and hybrid environments consistent with on-premises infrastructure.
Also increases the protection of your applications with security and Managed Services, reducing and optimizing infrastructure costs.
Consumption pricing enables Op-Ex monthly billing eliminating Cap-Ex challenges.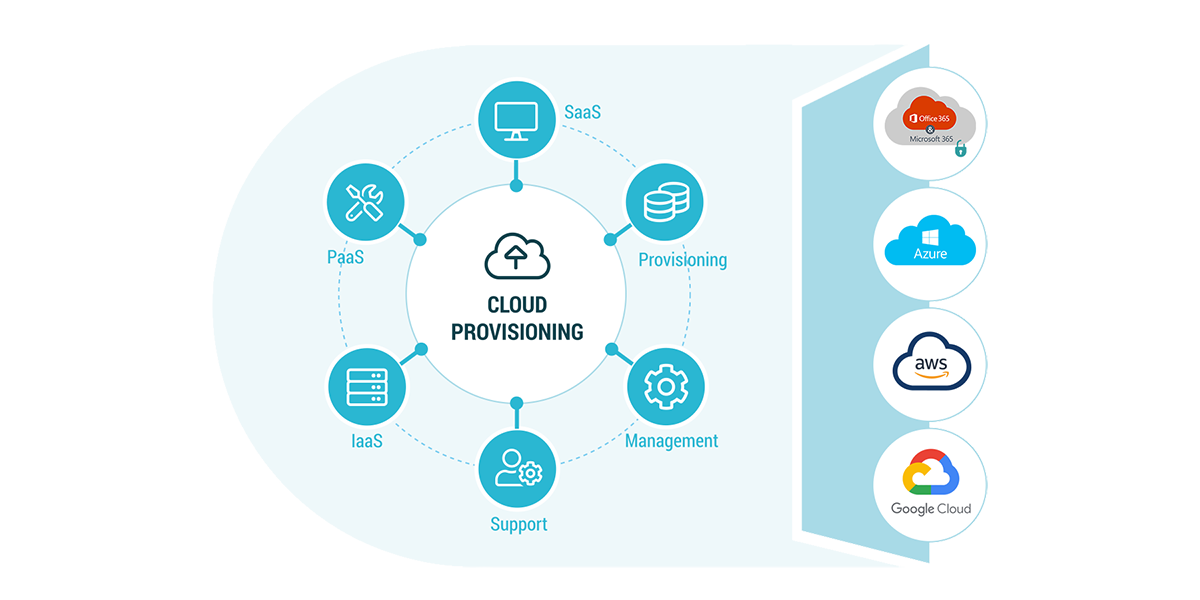 Our offer is based on rationalization and uses weighted resources available in the support infrastructure of the Aitec Group. We have market leading technology offers and support for an accredited and highly professionalized technical team, which allows the best service at a fair price.
The portfolio of manufacturers and partners we work with are market leaders, and our relationship is one of total commitment and commitment, allowing us to guarantee our customers an exceptional quality of service.
Protect any workload in any cloud environment from virtual machines and containers to cloud native applications and SaaS-
Reduced risk: Guarantee your rapid recovery from any data loss events, unplanned downtime, or cyber-attacks with our comprehensive, integrated capabilities.
Simplicity: Increase automation across your multicloud infrastructure with a consistent data protection experience.

Linkcom provides multicloud data protection solutions to rapidly recover from data loss events, unplanned downtime, or cyber-attacks