Smart Ticketing is a multichannel ticketing solution, to implement mobility services, integrating different operators and transportation modes.
Smart ticketing is a software product targeted for the implementation of integrated mobility networks. This solution supports the collaboration of different transport operators and contract usage models, enabling integration between traditional and complementary mobility services.
Designed from the ground up as an online system, it is ready to support the consolidation of a common infrastructure – the card-based and server-based usage model – allowing both usage models to coexist and process the same commercial products.
The commercial product catalog is the infrastructure supporting the transportation service provider's integration, providing the mobility coordinator with the flexibility to configure transportation products and packages. The commercial product acts as a broker between the users and service providers, giving the mobility coordinator the independence to manage the commercial mobility policy.
The Smart Ticketing platform provides a multichannel solution that implements the user interface that supports the required business operations, including registration, selling, usage, and inspection.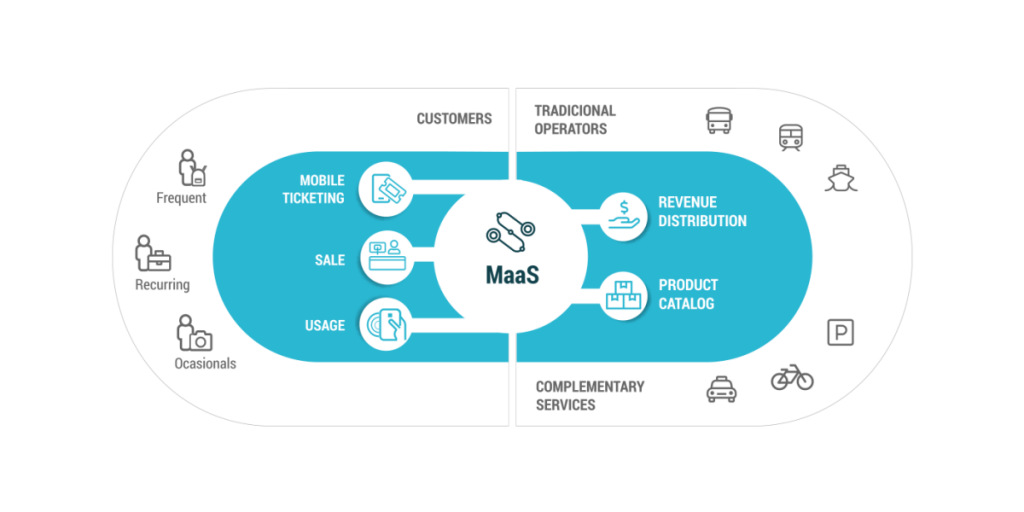 Clients
Angola: Movicel.
Belgium: BMC (Belgian MoBIB Card), STIB (Société Des Transports Intercommunaux de Bruxells)
Brazil: ATP (Associação dos Transportes de Passageiros de Porto Alegre)
Israel: Israel Railways, Minister of Transportation, Jerusalem Transportation Master Plan (Citypass)
Portugal: CGD (Caixa Geral de Depósitos), Carris (Companhia Carris de Ferro de Lisboa), CP (Caminhos de Ferro Portugueses), EMEL, Grupo Barraqueiro, EMEL, Metropolitano de Lisboa, Payshop, OTLIS, TCB (Transportes Coletivos do Barreiro) and Turismo de Lisboa.
Switzerland: CARPOSTAL, CFF – Chemins de fer fédéraux suisses, TPG (Transports Publics Genevois), TL (Transports publics de la Région Lausannoise).
Spain: MetroTenerife (Transvia Metro).