Link Consulting has vast experience implementing digital transformation projects in the Public Sector and is committed to provide advanced technologies and user-friendly solutions.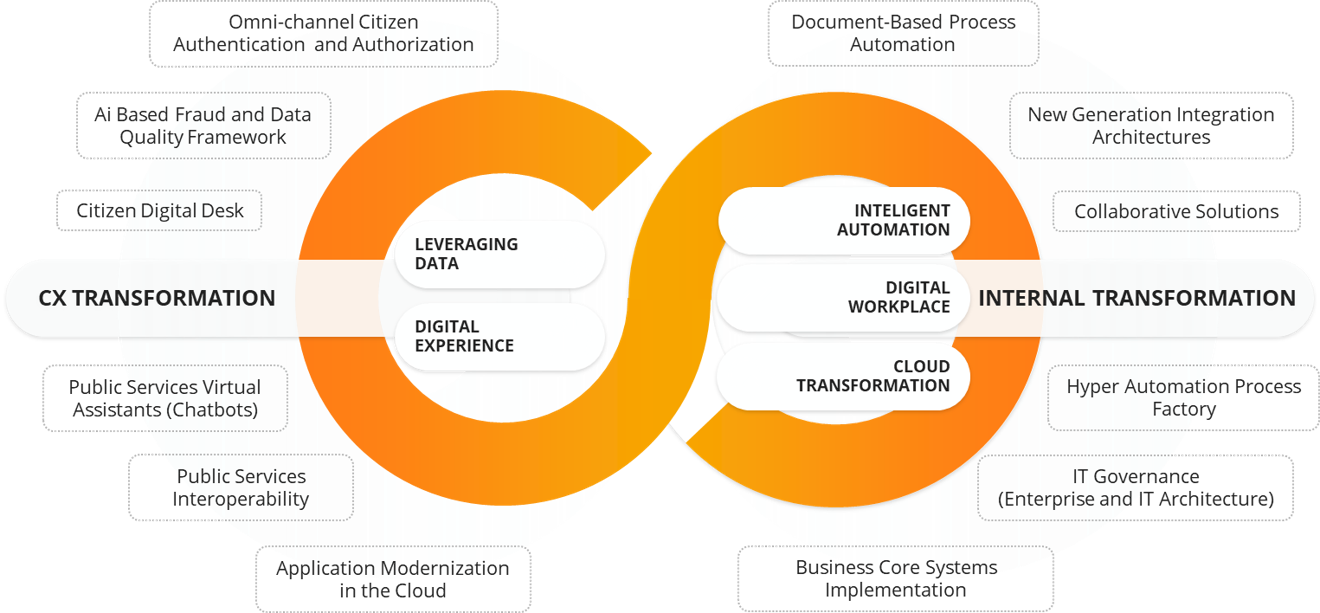 Nowadays, the Public Sector is facing major challenges, both at the central government level and also at local level: citizens are increasingly demanding for more agility and quality of service, while authorities are looking for cost reduction and process efficiency.
Since the beginning of its activity, Link Consulting has been consistently positioning itself as a strong player in the Public Sector market, developing specialized skills in this area, and offering a comprehensive range of services and solutions to address its specific needs. Link´s unique offer of solutions portfolio and consulting services, has leveraged the company´s potential to become a reference partner for major public institutions, namely developing and implementing information systems and digital transformation solutions.
Typically, Link´s approach to public sector challenges, starts by understanding the working model of the organization – which is captured using advanced methods of enterprise architecture and process analysis – followed by workflow design and optimization, ending up in the implementation of solutions that reduce internal costs and increase the simplicity and quality of the service provided to the citizen.
In order to implement specific solutions, Link Consulting typically combines the most recent technologies and market standards with a subset of its own products. Some of these products are already a reference in the public sector market: eDoclink (document management and workflow), Onlinedesk (web portal services and no-code form designer), Atlas (enterprise architecture), and eUrban (construction projects licensing).