Take your business to the next level!
Process Factory

is an implementation model created by Link Consulting that allows optimizing organizations' digital process transformation, through the dematerialization of their procedures. It is intended to optimize and streamline the entire flow automation process, reduce times and costs associated with its implementation.
MAIN BENEFITS
Dematerialize the processes in an easy and accompanied way, based on a complete process catalogue.
Track organizational changes and tailor the implementation process to your needs.
Define the priorities considering your strategy.
Continuous and functional deliveries for a phased and conscious dematerialization.
Govern your entire process architecture, planning consistently, predicting different scenarios and identifying future impacts.
Monitor the entire implementation process, measuring your performance using maps and track progress over time.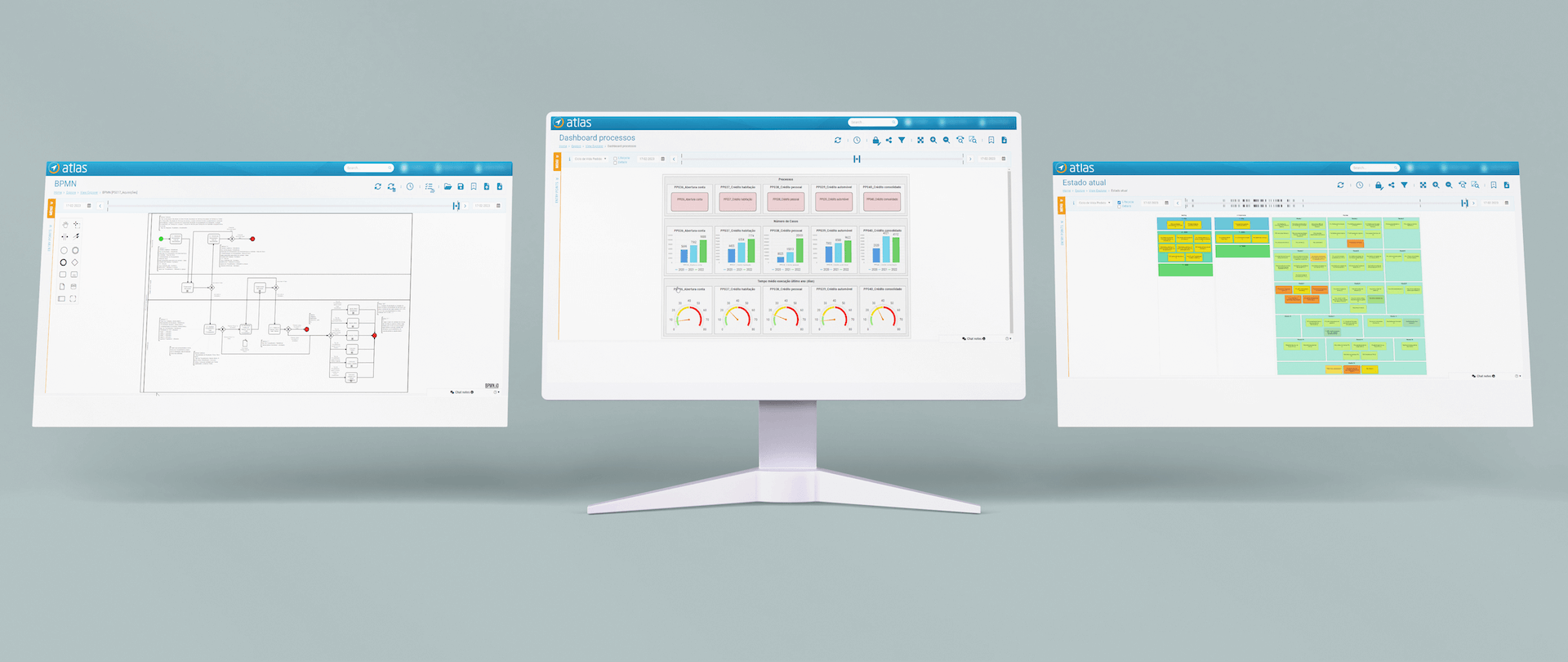 HOW IT WORKS
TRANSFORM – ITERATIVE PERSPECTIVE
IDENTIFICATION OF REQUESTS
Implementation of processes within the different areas of the organization.
Evolution of processes already implemented.
Requests are placed and managed directly on Atlas platform (an enterprise architecture platform, developed by link consulting) and then analyzed, classified and inserted in the backlog.
After prioritizing, work packages are defined. As a result, the design phase begins and then the process implementation in the tool occurs. Link Consulting as developed its own workflow tool, with a "NO CODE" philosophy – edoclink (for further information on this please visit our page) but this process factory methodology can be applied to any workflow tool.
Once implemented, tested, and accepted, the monitoring and handover phase of the work package sets in. Work packages can also contain change requests for processes already in production.
MONITORING AND CORRECTIVE MAINTENANCE
THE MONITORING AND CORRECTIVE MAINTENANCE ASPECT ALLOW BOTH THE CUSTOMER AND LINK CONSULTING TEAMS TO CONTROL THE STATUS OF ORDERS, MANAGE BACKLOG AS WELL AS FACTORY WORK PACKAGES.
Our experience implementing these types of processes curated a complete portfolio of pre-designed processes that can be readily used. You can simply choose from our portfolio and adapt the processes to fit your organization's unique needs, thereby saving valuable time and effort.
READY TO USE – OUR CATALOGUE: SELECT | ADAPT | IMPLEMENT
VERTICALS
Financial Services
Education
Utilities
Logistics
Public Sector
DEPARTMENTS
Procurement
Sales
IT
Legal
Finance
Human Resources
Marketing
Quality
YES, WE HAVE ALREADY DONE IT!

TIER 1 PORTUGUESE BANK
Started in 2019.
+ 35 processes in production.
+ 30 improvements implemented.

PUBLIC INSTITUTE
Started in 2020.
+ 25 processes ready to use.

FOOD WHOLESALER AND RETAILER
Started in 2020.
ERP integrations to support factory processes.
The Process Factory has a dedicated team.
In terms of implementation, the team uses a methodology based on 2 main tools – edoclink and Atlas – both developed by Link:
Edoclink aims at implementing the business processes themselves;
Atlas being a business architecture tool, ensures the management, monitoring and control of requests for their implementation.

With this commitment, Link Consulting offers its customers an excellent service with an efficient and effective methodology.