Data solutions don't have to be complex, difficult to develop, or maintain. Our team of architects and engineers can assist you in designing and implementing a multi-cloud, on-site, or hybrid architecture. This architecture will enable you to ingest and serve your data using the best components for each scenario, whether it's streaming or batch, structured or semi-structured data, Big Data, document or relational databases.
By leveraging this data architecture, businesses can easily deploy new code and infrastructure while scalingup, out, and down through automated pipelines, ensuring optimal performance while being cost-efficient.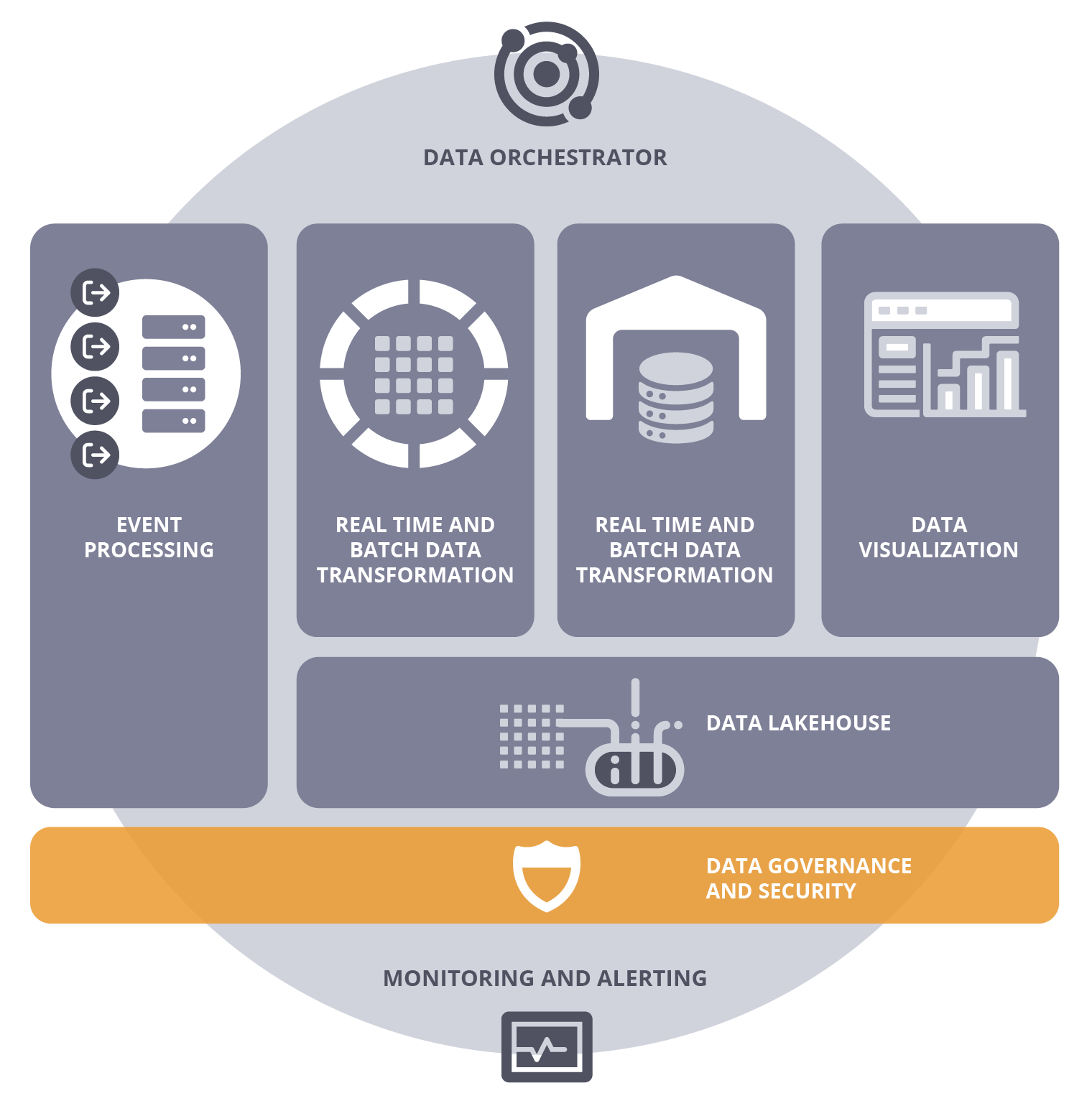 We deliver solutions that provide an effective way to trace, tag, and map your data, resulting in improveddata lineage while implementing best practices for security access and roles.
With extensive experience in open-source and cloudservices, our team is proficient in Docker andKubernetes, Apache Spark, Apache Kafka, Confluent, Starburst, Databricks, CosmosDB, Cassandra, MongoDB, MinIO, Singlestore, Azure Data Factory, Airflow, PowerBI, and other related tools.
We can assist you in building a better solution that suits yourspecific needs.
In today's data-driven world, businesses are constantly inundated with data. To fully leverage the potential of this data, organizations must embrace the concept of data democratization. This involves making data easily accessible to all stakeholders in a seamless and understandable manner so that everyone can work with data confidently, feel comfortable discussing it, and make informed decisions.
Data democratization is an ongoing process that ensures data is readily available to all individuals within an organization, regardless of their technical expertise. By empowering stakeholders with access to data, businesses can foster a culture of data-driven decision-making, which can ultimately lead to improved business outcomes.