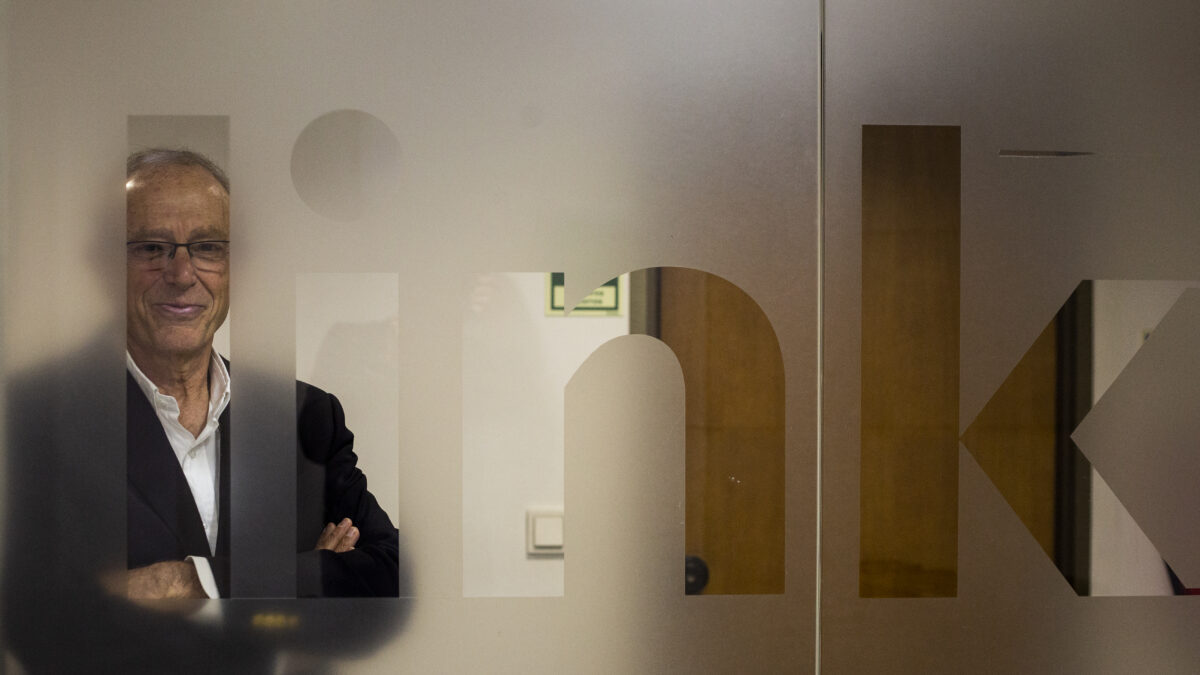 May 09, 2023
This goal was anticipated by the acceleration in digital transformation imposed by the pandemic, and now poses new challenges to the information technology consulting company, which aims to continue to grow at an annual rate of 20%, and to strengthen the international business, without neglecting the national market.
The company was established in the new century, in the midst of the internet revolution, starting in one of the first incubators in the country – AITEC –, from which have emerged other companies that are also today well-known multinationals. Two decades later, Link Consulting is operating in different geographies, has more than 500 employees, and has recently attained a turnover of 50 million Euros. A milestone worth celebrating, and that its founder and CEO, José Alves Marques, happily emphasizes. "We are excited, as the technology industry continues to grow, and therefore the insights are positive," he explains.
In view of the current context, in strategic terms, Link Consulting's leader is expecting to grow at least 20% annually in the next three years, "a growth that can be accelerated if some acquisitions are completed." The company is always watching for acquisition opportunities in areas that may be complementary to its offering, despite assessing every step with caution. José Alves Marques does not neglect profitability – the company has 12% EBITDA –, "which is a good indicator both for the industry and for a business that, like ours, addresses several different areas."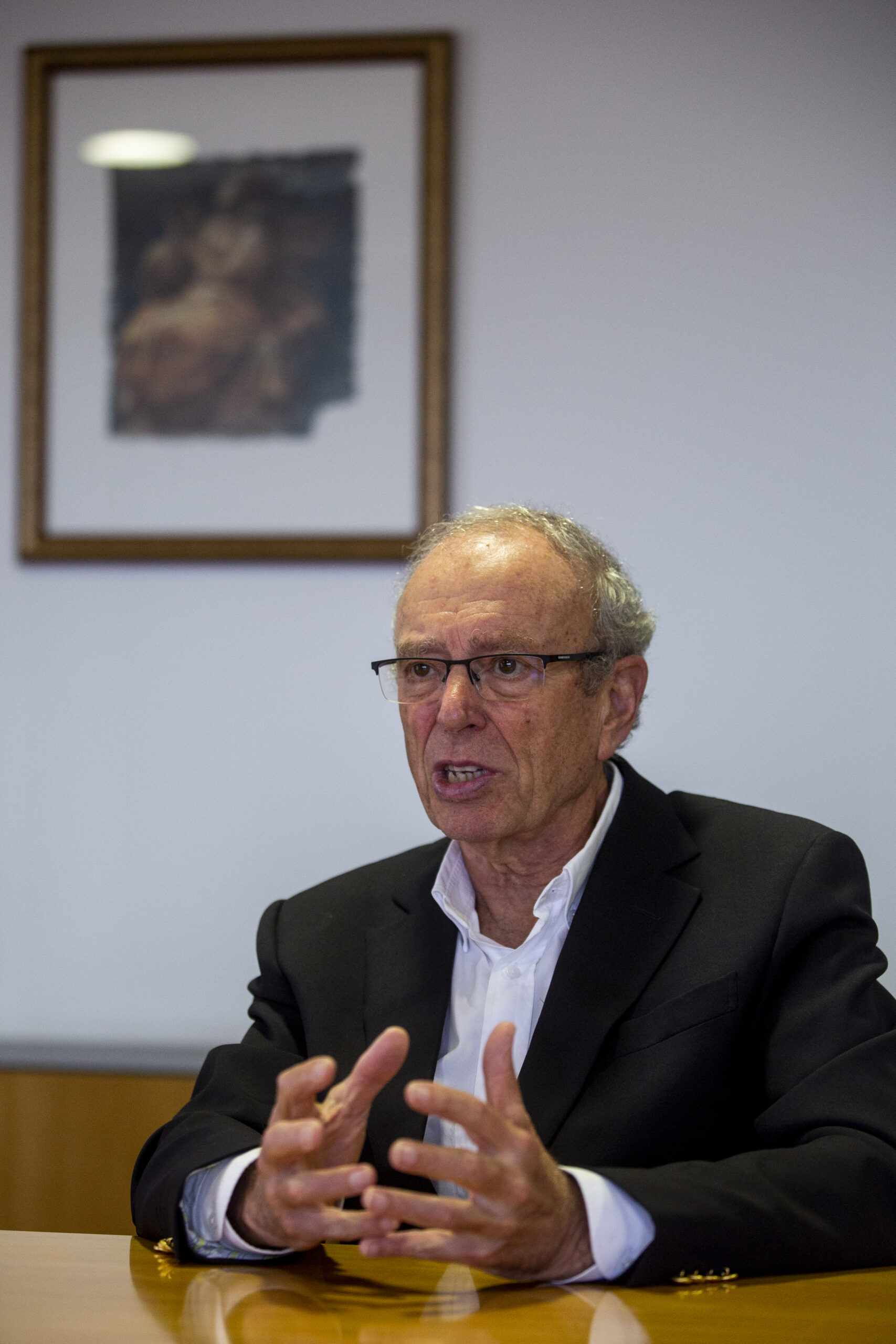 Since the beginning, the company was focused on digital transformation, when this jargon was not yet included in the business lexicon. While still a start-up its mission was "building a company focused on the impact of the cloud and the transformation of both large enterprises and the government", recalls the CEO. And so, the company was created with that purpose, and connected to telecommunications and to digital transformation. "Those were times of euphoria, with the markets of telecommunications and Information and Communication Technologies (ICT) experiencing a boost in innovation, and we wanted to be dedicated to this new thing that was emerging from the internet and which had impact on companies and on information systems", he adds.
Telecommunications were the first business area, an experience that gave the company the required know-how to enter the banking industry, which helped in modernization and transformation. Today, our largest area of activity is in the financial sector. Utilities, retail, public sector, and urban mobility are other areas where Link Consulting strengthen its presence, being responsible, for example, for the development of the ticketing system software currently deployed in Lisbon (Lisboa Viva), including software and hardware. "We believe that currently one of the major areas is the issue of mobility, now related to electric mobility, and we are also developing the MOBI-E system, which gathers all electrical loading points in Portugal," adds José Alves Marques.
From zero to 50 million in twenty years
Although Link Consulting's offer virtually addresses all industries, the small size of the national market would quickly hinder the growth. Internationalization quickly became a goal, and Link started operating in Brazil. With the help of the former Portugal Telecom this was a step that would allow Link to accelerate growth, and without which, we would not have reached today the turnover level of 50 million euros, believes José Alves Marques.
The first business adventure abroad was successful and eventually opened the door to other markets. Currently, Link Consulting has an office in Brazil, and a team of more than 150 employees. "In Brazil we remain focused on software quality, a business area worked from there to the whole world," says the CEO. More recently, the company opened another office in Abu Dhabi, from which it will address the Middle East markets through a set of local partners. To reach these markets, José Alves Marques highlights the importance of having the right technology partners to strengthen the recognition of the company's expertise. He further explains: "In Portugal we often worked with Oracle, and these joint projects introduced us to the Middle East. The price-quality ratio we could guarantee was also a critical success factor in this market", he said. At risk control and audit level, Link developed the know-how from a tool of another partner. This also allowed Link Consulting to currently offer support worldwide, and to gain dimension in the markets further east.
According to the founder, the current challenge to keep on growing is the need to reinforce the human capital. However, this is not an easy solution, at a time when resources shortage is global, and where competing for the best talents is also a worldwide issue. Link Consulting has the advantage of currently having a significant percentage of Brazilian professionals working remotely for the national market, a trend that José Alves Marques is expecting to grow. "I would like to consolidate this collaboration which can, concurrently, enable us to expand the areas of activity in the Brazilian office," says José, adding that this may be "a way of addressing the shortage of human resources and to lead us to other opportunities for internationalization."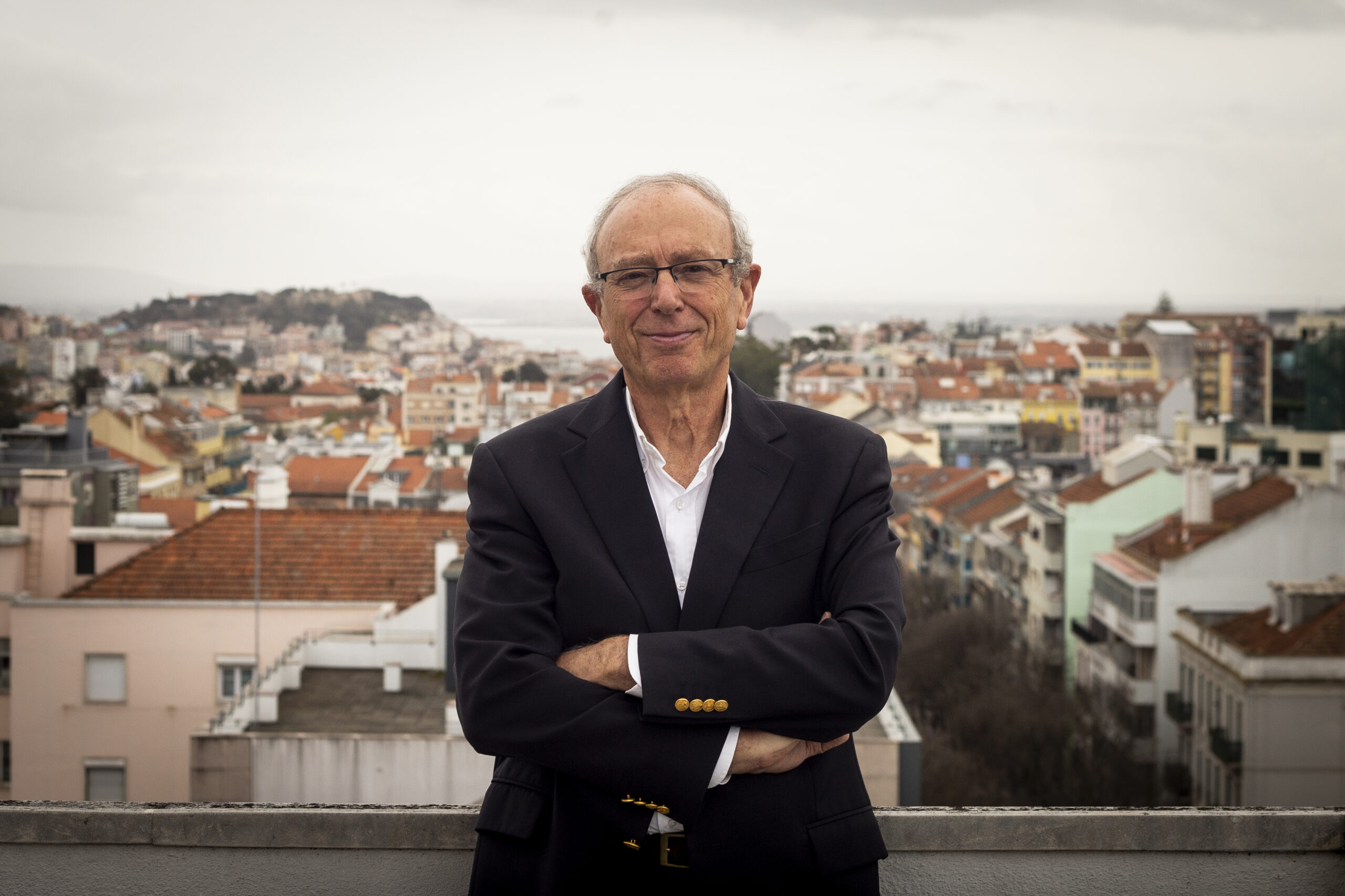 "We could be growing further if we had more human capacity."
In a direct speech, José Alves Marques, founder and CEO of Link Consulting, is optimistic about the future of the company he helped build over the course of twenty years. The secret lies in the consistency of the know-how and the offer, and never "bite off more than you can chew".
In just over two decades, Link Consulting has built a sustained and sustainable business, with an internationalization model based on the success cases developed in the national market. With this quality stamp Link is capable of having a meaningful representation on several continents, and to continue adding successes in other geographies. The five pillars of the business – digital experiences, data, intelligent automation, digital workplace, and cloud transformation – support the growth that is expected to be healthy and continuous, and ensured the 50 million euros turnover goal, already in 2023. To move forward, toward the 100 million milestone, the company is short in human resources to embrace more projects simultaneously.
Looking back over these 20 years, what milestones would you highlight on Link Consulting's path?
I would mention the various steps in internationalization. Near the beginning, we decided to operate in Brazil, taking advantage of Portugal Telecom's strategic investments – developing the area of software quality that, until today, has a large dimension within the group. This is an area that has been expanding a lot and was, in fact, a milestone in our internationalization.
On the other hand, I highlight the focus on the financial area that keeps our strong presence in PALOP countries, where we also work closely with energy companies. In Europe, we had important involvement in transport, for example in Geneva, where we replicated the knowledge of Lisbon Viva project we had already deployed in Portugal.
Investing outside Europe started when we entered the Israeli market and gradually elsewhere in the Middle East. We started slowly, then we grew, and now we have a company in Abu Dhabi.
How did you reach this big 50 million figure?
To us, reaching 50 million was an interesting goal. We have about 42.5% in international operations and the remaining activity is domestic. Therefore, our great ambition is to expand internationally without losing domestic market, because, to do business overseas, references are crucial, and they must be national.
In terms of verticals or business areas, where are you aiming big for the next few years?
I think it could be very interesting to get into the business of electric mobility and energy, to relate things that are not currently working well, such as the networks and charging, which is what we have mastered for now in mobility. I can give the example of MOBI-E, where we played an important role. This is an area where Portugal knew how to get ahead and where it is leading, comparing to other countries. But we would like to go further in other things that will be critical in the future of electric mobility, particularly related to energy management. And we have again this opportunity in Portugal to build a case study which can be replicated in other geographies.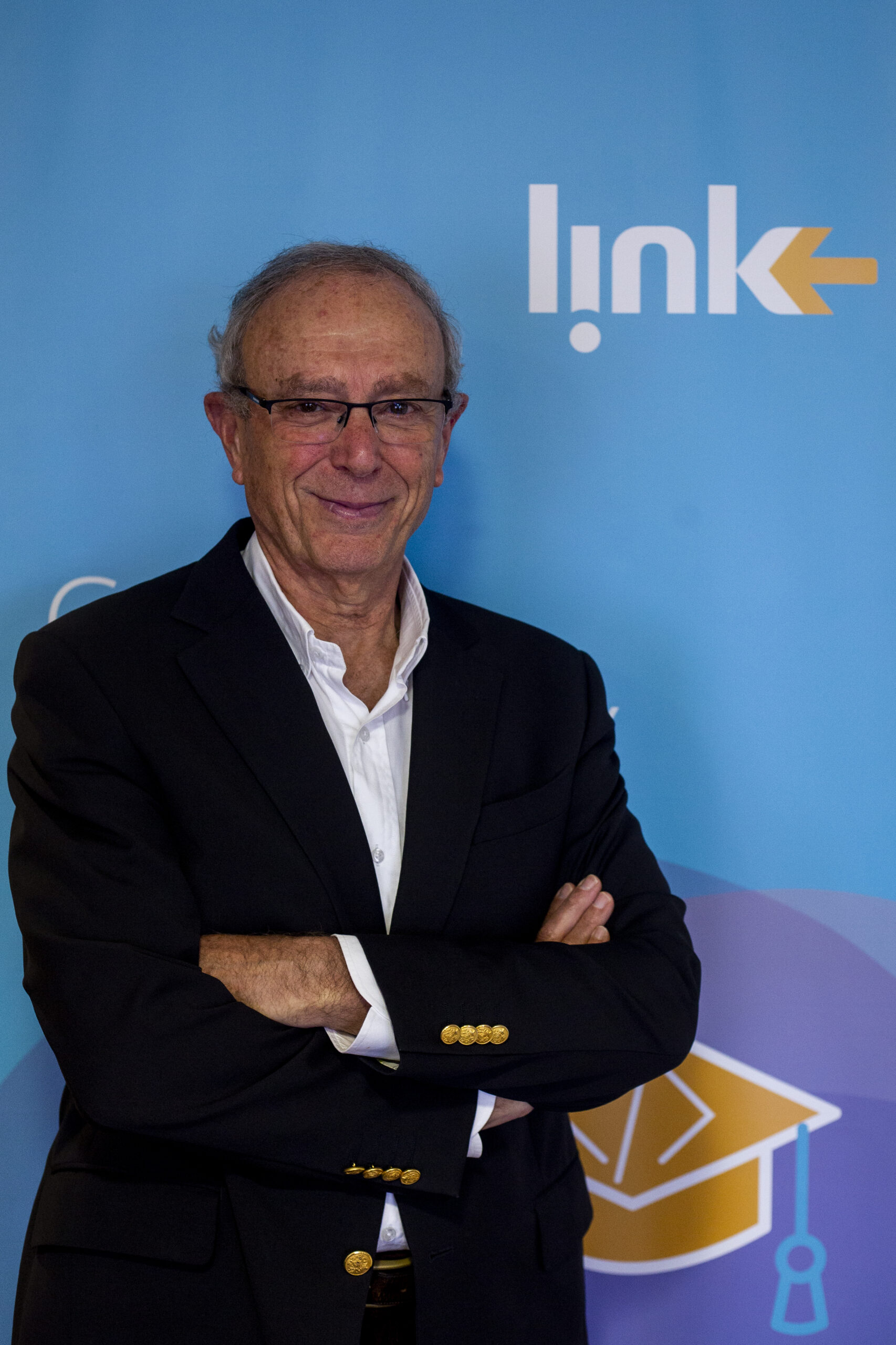 Human resources are perhaps one of the major challenges of the modern times. How are you addressing this?
First of all, I must admit that we could be experiencing more growth if we had more human capacity to handle the projects. We try to bridge this gap by building and strengthening the partnerships we already have with universities and polytechnics, in the whole country. We have an old relationship with Instituto Superior Técnico and INESC, but we also started a relation with the Polytechnic of Leiria and the Porto Engineering University, which was very interesting. Universities and polytechnics are the ones that enable many more people to be placed in these markets. Anyway, this will always be the challenge restricting our growth because it is impossible to keep up with the rapid of technology and business needs change. You may argue there is a shortage of people for artificial intelligence, for example, but changing these things takes time.
Then, we have projects such as Code Academy which trains university students, as well as professionals from other areas, during the summer holidays to teach them new skills to allow them to seize opportunities in the most under-resourced technological areas. For example, we held a one-month and a half course for engineers that had no computer training, so they could become full stack Java programmers. We are now assessing whether we should do a second round. But we will certainly have to put more effort into increasing the human resources potential of the organization.
Related posts