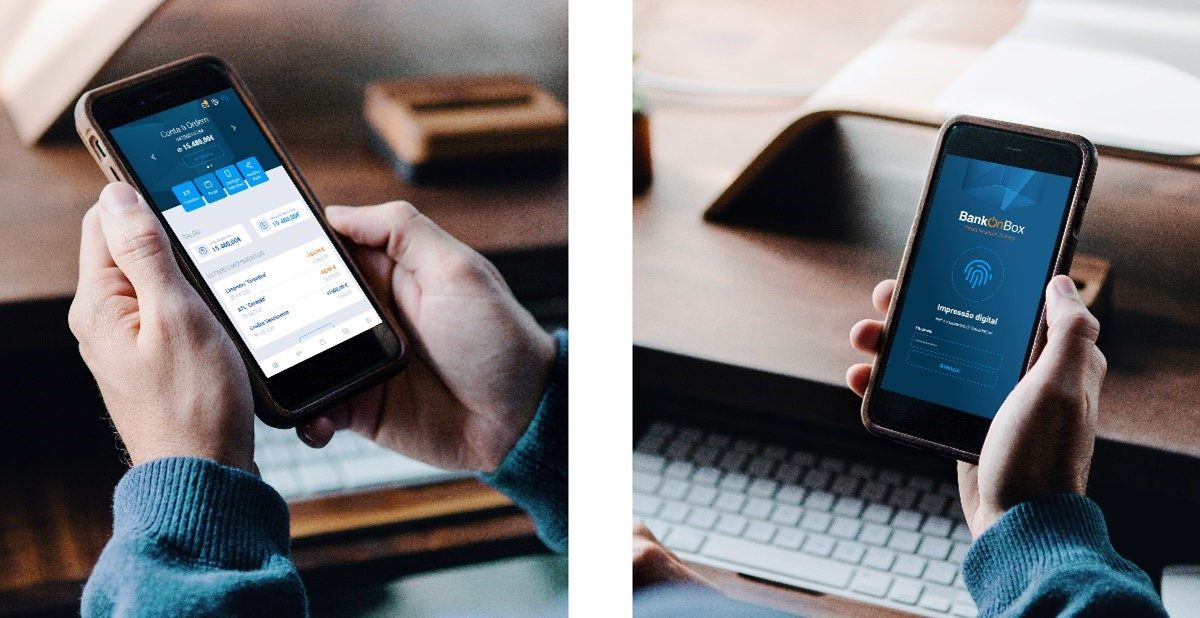 Lisbon, May 18, 2021 – Link and Polygon have established a strategic partnership that will allow the joint offer of new products and services while expanding the competitive capacity of both companies in the markets where they operate.
This partnership is in line with the internationalization strategy followed by both companies and will allow them to strengthen their joint action in the markets where they both already operate.
It also signs the launch in the market of Link's channel solution – Bank on Box 4.0.
This solution, which is known for its fast implementation and ease of use, with investment costs adapted to highly competitive markets – such as the Portuguese market – has technological innovation components built-in which will help address the current challenges faced by Financial Institutions regarding their digital channels in a "post-COVID" world.
While operating in the information technology market, Link has more than 20 years of experience working with European, African and Middle East financial institutions.
Polygon is a company specialized in developing and marketing biometric identification solutions.
Combining Link's extensive business knowledge with Polygon's innovative Biometric solution, this agreement will speed up the development of new products and services by enabling potential customers to create fully remote digital processes using non-transferable biometric attributes.
According to José Teixeira, Business Director of Link Financial Services, "Polygon's Biometric solution, facial recognition software, voice recognition, document validation and life detection ("liveness"), integrated with Link's solutions, has the ability to support companies with solutions that can answer and even anticipate their customers' requests for a user experience anywhere, anytime, with total security".
For José Iglesias, Commercial Director of Polygon "This partnership is absolutely essential and an important milestone in expanding the business and mission of both companies. Link offers an extremely robust solution combined with its knowledge of the financial industry, which is the perfect vehicle for Polygon's plug&play solution, enabling Link to offer an end-to-end digital onboarding solution with Biometry identification services. A solution which has recently been accepted as valid and safe by the Portuguese Government, in the remote identification process."
About Link:
Link's primary mission is to create value through technological innovation in the field of Information Technology. The company was founded in 1999, through the business spin-off of INESC's Technology Transfer Centers, profiting from the knowledge creation and human assets of this important technological infrastructure. It is mainly owned by AITEC, SGPS, a holding company of technology-based companies which, over the last 20 years, has created a considerable number of companies.
Link's clients include most of the major national companies, mainly in the Telecommunications, Utilities, Banking and Insurance, Logistics and Distribution, and Transport sectors, as well as several important Public Organizations.
With offices in Lisbon, Porto, Leiria, Angola, and Brazil, it operates in more than 20 countries.
Paula Matias
Email: paula.matias@linkconsulting.com
mobile: 914489361
About Polygon:
Polygon is a company specialized in the area of Digital Onboarding, Identity Verification and Biometric Authentication. Using Artificial Intelligence technology and biometric multimodal engines, it operates in a wide range of industries, but the most significant number of its clients are from Banking, Financial institutions and Government.
Founded in 2015, with offices in Porto and Setubal, it has been extending its portfolio of services with a global market positioning. Still, it maintains its core on Identity Identification with a hyper focus on security and legal regulation compliance (KYC/KYB/AML/PSD2).
João Crisóstomo
Email: joao.crisostomo@polygon.pt
mobile: 910309633
Related posts