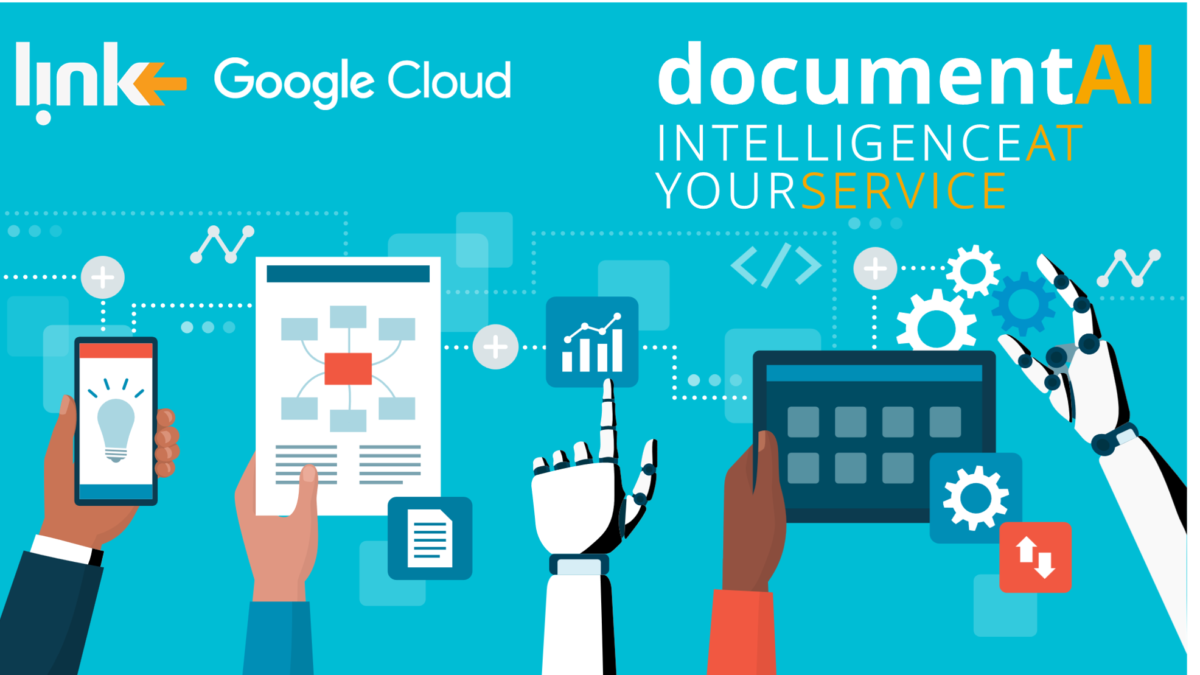 How to make your document processing more efficient, reducing your processing costs by 20% (and, by the way, increasing your data quality and your customers' experience?…)? 
With intelligence and automation, of course! 
Or, in other words, with Document AI, a Google Cloud solution that Link Consulting implements and integrates with your business processes. 
Are you curious? That's why Link Consulting and Google teamed up to explain how this is possible. 
In this webinar, we demonstrated how this cloud-native and highly scalable solution can be used: 
in any document

 

whatever the format

 
documentAI applies Artificial Intelligence to automate information extraction and validation, give context to the information collected, and reduce the manual work of validating and filling out documents or forms. 
We truly put intelligence at the service of your information. With document AI, a solution based on a Machine Learning model, we continuously improve the quality of your information and your customers' experience. 
That's exactly what Tiago Henriques, Technical Leader in Artificial Intelligence and Cloud Computing at Google, said in his presentation "Optimization of business processes with documents, through Artificial Intelligence". 
On Link's side was the market context by José Rodrigues (Director of ICE (Integration, Cloud, and Experience) at Link Consulting) and the demonstration of how this Google Cloud solution can be applied by Gonçalo Pereira, Consultant at Link Consulting. 
If you didn't get a chance to watch this webinar, you could watch the recording here. 
Related posts