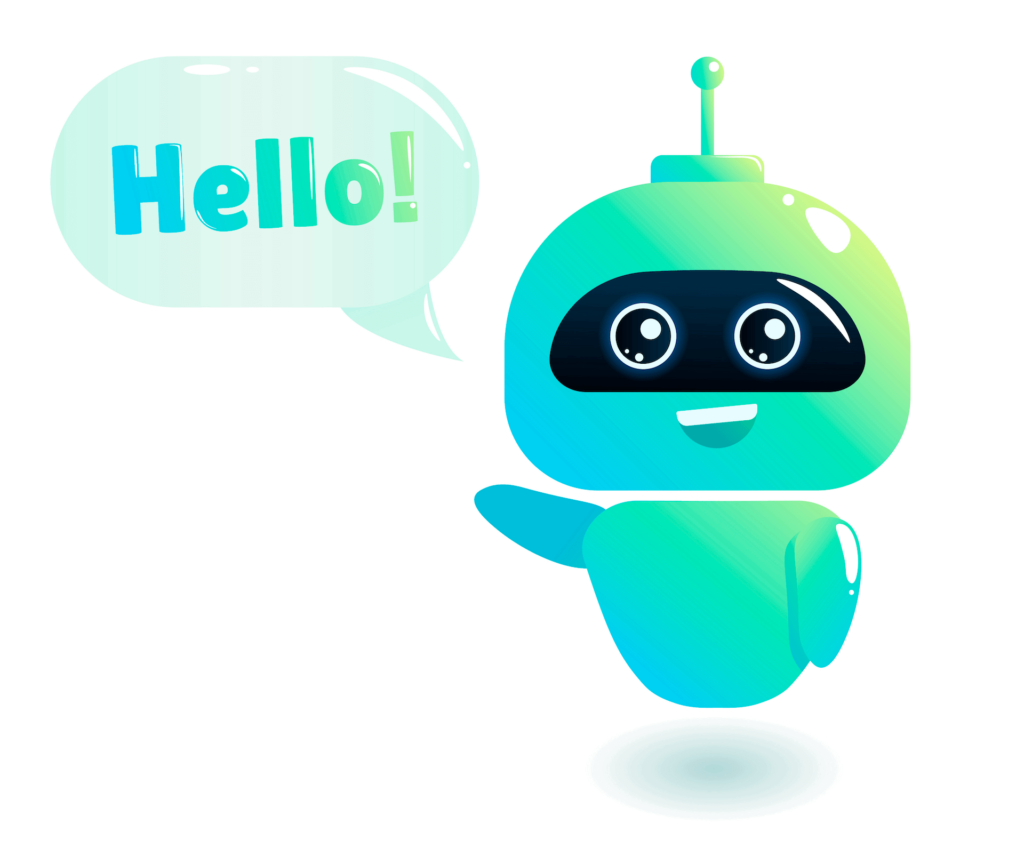 THE WHAT
"Hi there! How can I help you?"
This is how most of the conversations with Chatbots and Digital Assistants start and if you having been missing out…
Chatbots are artificial intelligence with machine learning software that can simulate human-like conversations with customers in natural language through different channels like messaging applications, websites, mobile apps, digital assistants and others.
Chatbots are a viable option.
Conversational agents serve as digital assistants by answering inquiries and simplifying transactions by utilizing artificial intelligence, machine learning, natural language understanding and processing. 
They are now central to many digitization strategies.
Numerous attempts are being made to give an effective interchange omnichannel to customers, employees, suppliers, and others in a world where everyone wants information quick, efficient, made available without delays and answers supplied instantly.
Learn more about our personalized chatbots and digital assistants below.
WHY DO YOU NEED ONE
As more and more services are being transformed to a "self-service" pattern, there is an increase in the need to assist users adopting these services, as some of them are not as intuitive as they should be. Instead of using typical "help" features, digital assistants and chatbots use a type of interaction humans appreciate – typing – offering users a rich and engaging experience.
Our digital assistants leverage the power of the cloud to significantly reduce operating costs, while maintaining a 24×7 service. This is achieved using serverless technology, where idle time is not charged.
An organizational perspective of chatbots shows that they are excellent tools for conversion rates, customer satisfaction and loyalty. They can also help businesses save up to 30% in operational costs across various industries. In addition, 58% of businesses agree that chatbots are driving disruption in their respective industry.
INDUSTRIES
Chatbots to be primary communication channel by 2027
(Gartner, 2022)
Statistics show that in 2021, the chatbot sector produced over 83 million dollars in revenue
(Statista Report, 2022)
Chatbots can save up to 50% in customer support costs
(Invespcro.com)
The overall market size for chatbots worldwide would be over $1.3 billion by 2024
(Global Market Insights)
Chatbots & Digital Assistants can serve all types of industries. We at Link Consulting are mostly building them for Banking, Retail, E-commerce, Public Transportation & Services, Human-Resources, Government Ministries, Agencies and local departments, as well as for the Environmental sector focused on waste and recycling.
Available 24/7
Omni-channel & Multichannel
Response rate
Instant communication
Increase productivity
Reduce costs
Multilingual
Interactive flows
Unique journey experiences
Customer Service
Generating leads
Feedback and insights
Unlock the power of chatbots with us!

Link Consulting specialized and certified team helps you build powerful, custom-made chatbots & digital assistants that can help you provide a better customer experience and increase productivity while reducing cost.



Link Consulting uses the best-of-breed NPL/NLU engines for easy interpretation of what users are trying to achieve. But we also understand that the effectiveness of a digital assistant is not based on whether we use or not a state-of-the-art NLP engine. Instead, we built a series of tools allowing organizations to take control of all the interaction chatbots have with users, with advanced analytics and real-time conversation control support, allowing human operators using a backoffice application to intervene in specific chats (conversation hand-over or hijack) and helping the user more efficiently.
The results are a significant improvement in the user experience and satisfaction.
Simple Chatbots are old news.
Step into the future with a Digital Assistant!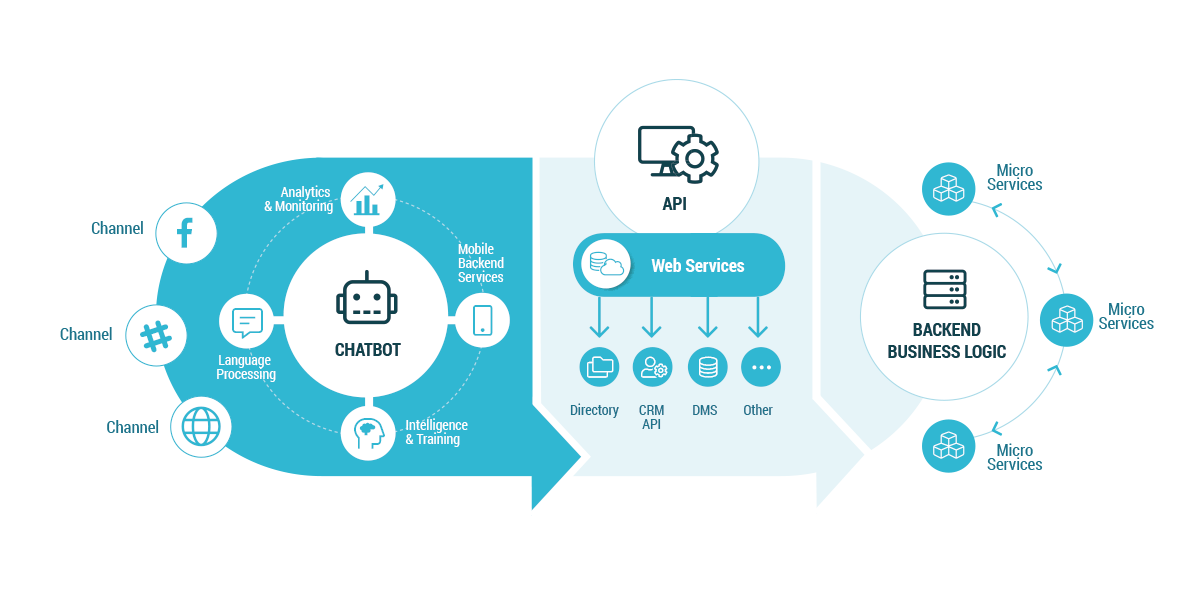 We have created our own Reference Architecture for chatbots & digital assistants projects that serve both business and technical needs.
Provides interface for several channels like social media, web & mobile, voice devices, contact centers, internal applications, etc.
Able to provide analytics & monitoring about the solution itself and the chatbots behaviors.
Makes use of different AI/ML engines and provide features like natural language processing, intent & entity recognition, voice recognition and synthesis, training, sentiment analysis, FAQ builders and conversational flows.
Integrates with well-known APIs and both internal and external systems webservices.
Our backend logic follows a microservice architecture approach.
COMPONENTS
Natural Language Processing (NLP)
Intent & Entity recognition
WHY LINK CONSULTING

WORKING PRODUCT
Chatbot is production ready to be opened to the public or private channels with continuous improvement, frequent training and adjustments, content update, monitoring and analytics.
DESIGN THINKING & UX
Workshop sessions for 1-2 weeks to identify use cases, ideas, define custom journeys, design, etc.

DEVELOPMENT
FAQs definition, conversational flow building, intents, entities creation, integrations needed, training and testing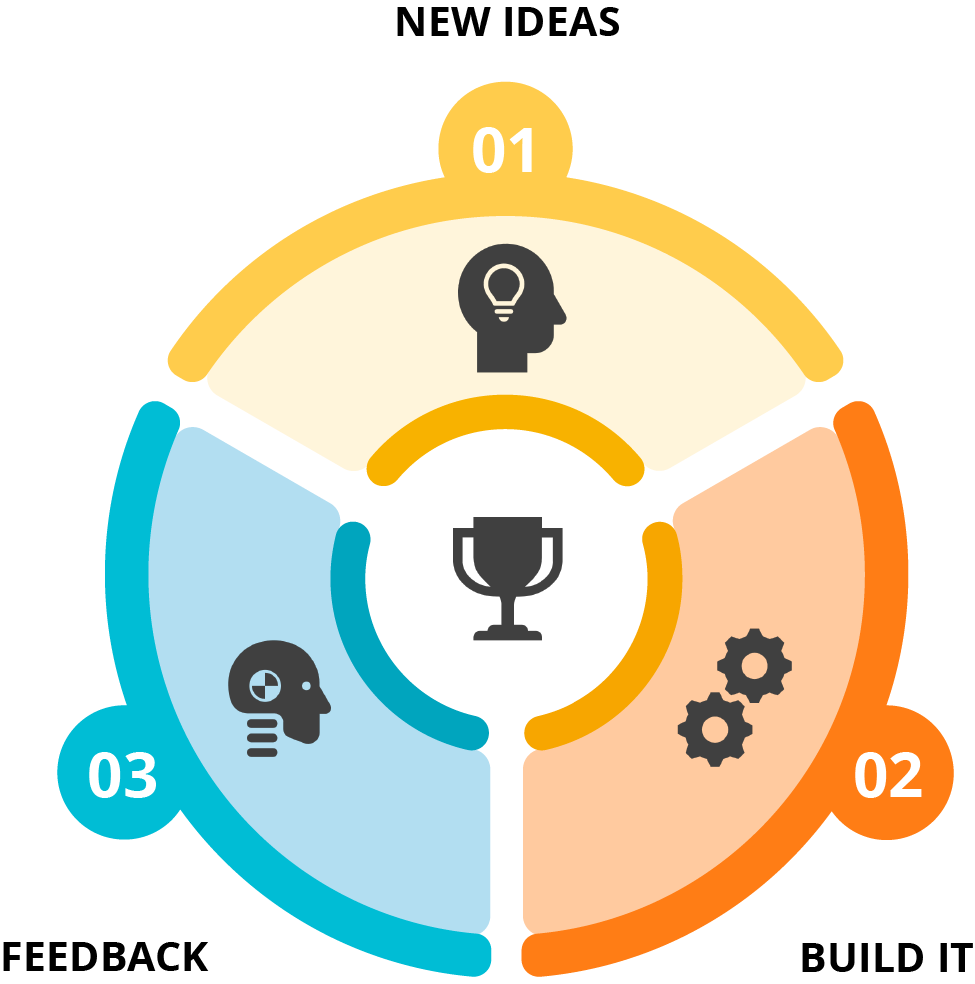 Many reasons to challenge us!
Link Consulting has a dedicated and specialized team that implements chatbots & digital assistants for several years now.
We use an innovative and engaging approach to design and specify the chatbot behavior, with design thinking & user experience workshops and a clear specification standard.
One of our cloud architects is always allocated to optimize the PaaS and IaaS operation on a periodic basis.
Some customers had savings up to 65% in relation with the initial estimates.
We partner up with the biggest players in the chatbot and digital assistant area.
Voice, AI and Augmented Reality are just some of the capabilities we added to our chatbots.
We have innovation in our core
We built a Chatbot Contact Center Application. Organizations can now know what their customers are talking with their chatbots, understand how they are responding and what customers are saying, both for live, real-time conversations and historic data, and have human operators intervene on live conversations.