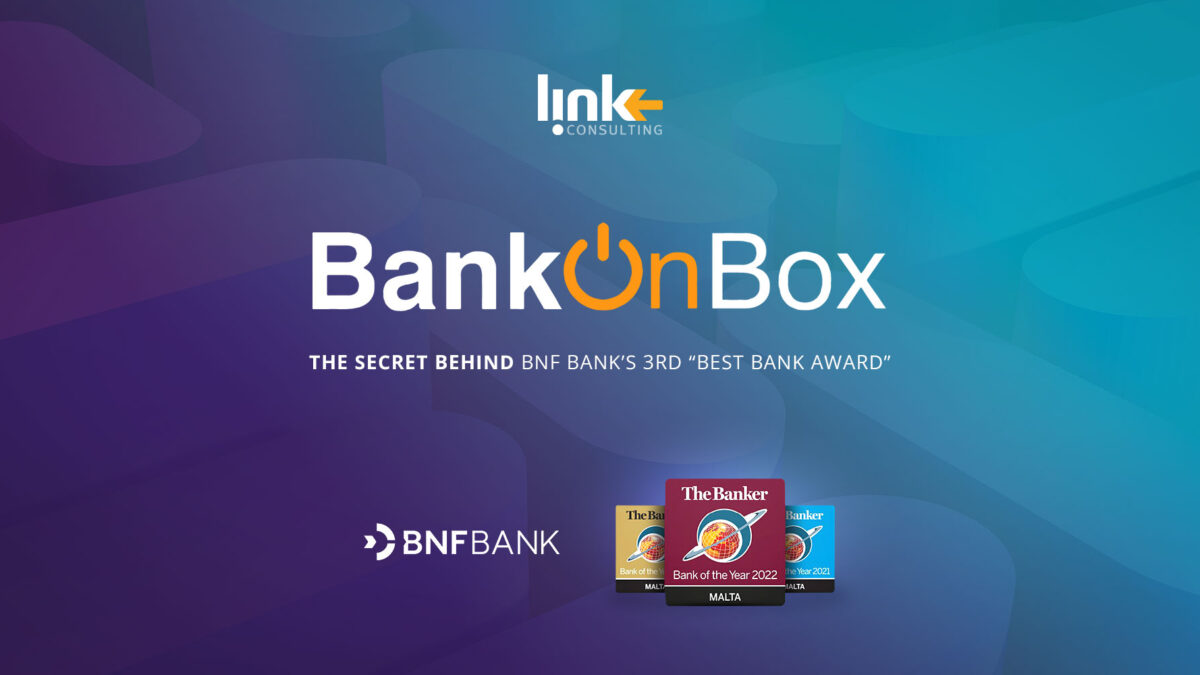 And behind this great honor, there is a Link product: BankOnBox
Bank on Box (BoB) is a new generation banking app developed by Link Consulting that allows customers to perform a variety of banking transactions from their smartphones in just a few clicks, available 24×7 at a global scale, fully secure and compliant.
BNF Bank's implementation of Bank on Box has clearly been successful and helped to establish BNF Bank as a leader in digital banking in Malta.
This digital solution has been recognized for its innovation and usability and helped to revolutionize the way that customers interact with their banks.
Congrats to Link Consulting and BNF Bank for embracing the future.
All you need to know about!
Related posts