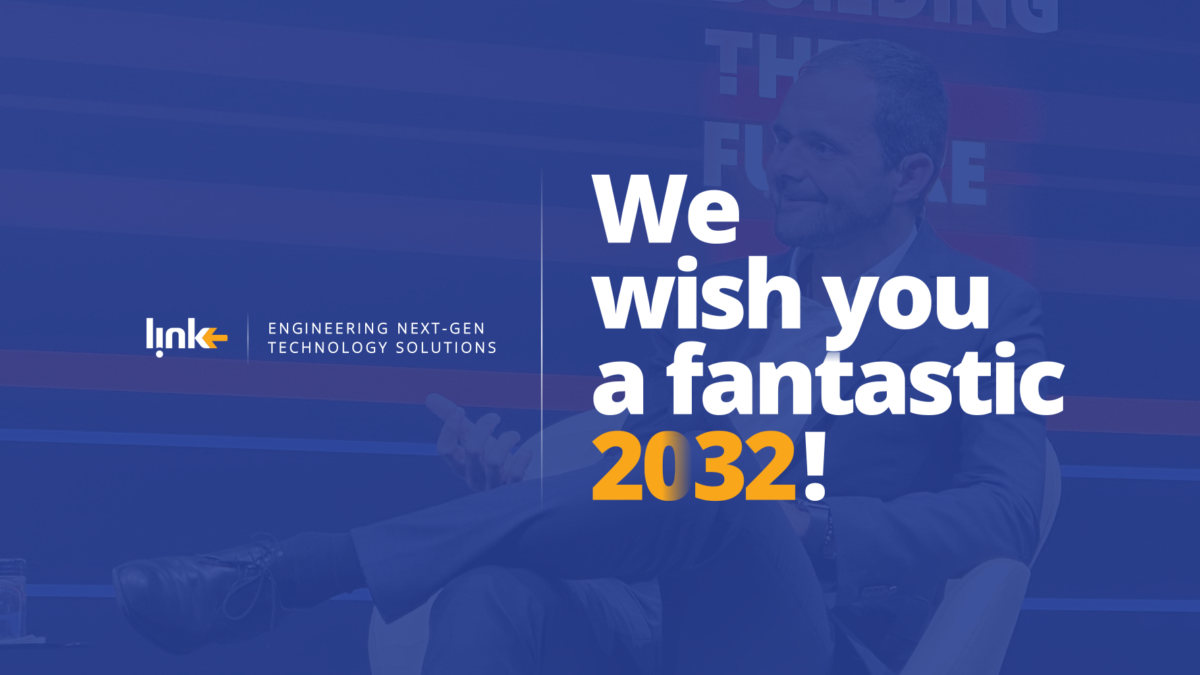 BUILDING THE FUTURE 2023
LINK GROUP SHARED ITS VISION OF THE FUTURE AT THE LARGEST DIGITAL TRANSFORMATION EVENT IN PORTUGAL
On January 25 and 26, Link was at the 5th edition of the largest Portuguese digital transformation event – BUILDING THE FUTURE.
Were discussed the latest trends in the digital world and their impact on the areas of Financial Services, Utilities, Retail & Services, Health, Low Code, Cybersecurity, Data and Customer Experience.
LINK  group sponsored the Strategists category, with Bob, edocLink, Atlas and DataSense products, joining the range of companies and personalities who shared their vision for the future.
And that was the basis of the chosen claim "WE WISH YOU A FANTASTIC 2032!", a deliberate play with the date to project Link in the time it is positioned, in the future.
The subjects on the agenda guiding this edition were Beyond, Future, People & Planet and Culture.
On the first day , the way technology is redefining human progress was under discussion and, on the second day, it was stressed the importance of technology in the social sector, startups and Low Code, Cybersecurity, Data and Customer Experience industries.
All the panels had the contribution of experts and famous personalities from the various areas. Link was also represented in a Data Session with the participation of Link Redglue COO – Flavio Costa Romão – who was one of the speakers in a session on Business Sustainability with AI.
 Sponsored by Microsoft and organized by imatch, the edition of this reference event gathered 15 thousand participants and was held in a hybrid format: face to face at Carlos Lopes Pavilion in Lisbon and online via BTF platform and app,with free access.
 The mission of Building the Future is to empower people and organizations through technology, and at LINK we will actively continue to contribute to the shaping of a better future.
Let's do it together.
Related posts