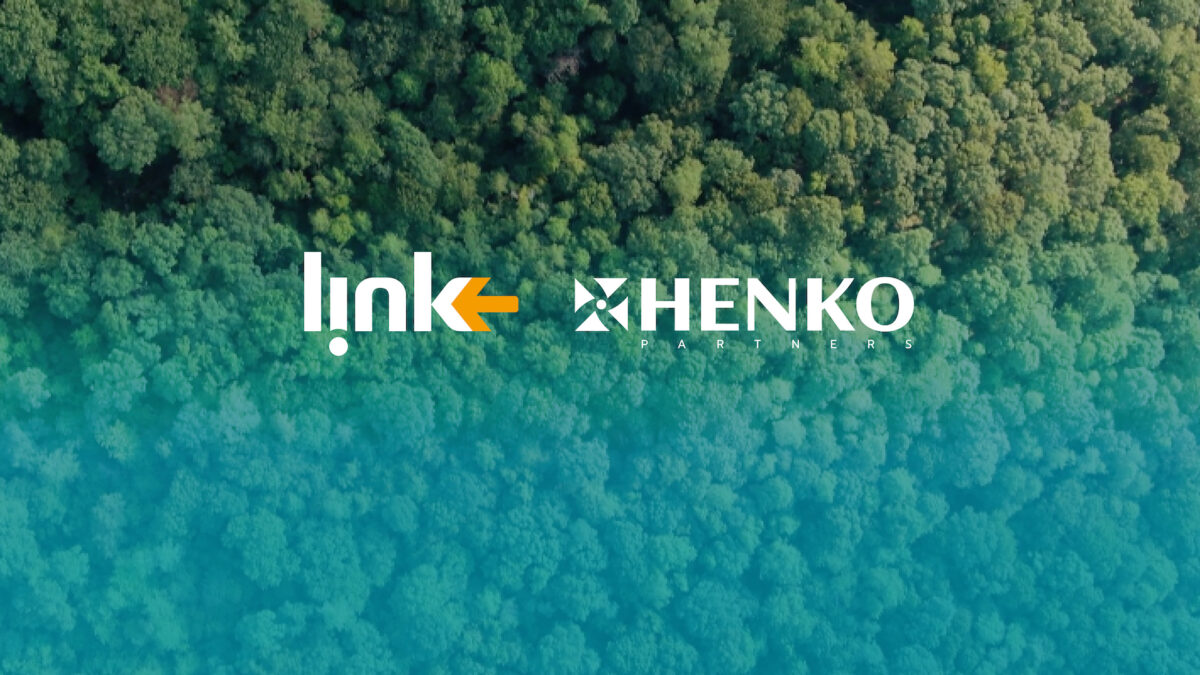 The private equity firm Henko Partners makes its first investment in the technology sector and in Portugal, by investing in Link.
Link is one of the leading Portuguese IT services providers, offering acomprehensive portfolio of solutions, with offices in Portugal, Brazil, and the Middle East.
Henko will support Link's international expansion, creating a platform with delivery units in Iberia and Latin America, and clients across Europe, Latin America and the Middle East.
Lisbon, September 19th 2023. – Henko Partners, a Spanish private equity firm, has invested in Link to drive its international growth. Henko seeks to position Link as a leading player in the IT services field in Iberia, with a strong geographical footprint across Europe and key countries in Latin America and the Middle East.
Link is one ofthe first IT services companies of Portugal and a prominent innovator. Today, the Lisbon-based company has awide service portfolio including cloud architecture, workspace digitization, managed services, and analytics. The solid portfolio of over 350 clients stretches mainly across financial services, utilities, and public administration. Its strategic partnerships with blue-chip clients showcase its capacity to provide services at the highest level. This is possible thanks to an experienced team of over 400 employees.
The IT services sector continues to grow strongly due to the increasing importance of digital technologies, driven by the increasing complexity of information and data management and the need for more agility. The company boasts a long double-digit growth track record and is led by a highly competent and experienced management team.
Alongside supporting its growth plans in Iberia, Henko aims to grow Link, in particular across the rest of Europe. Henkoaims to establish Link as a prominent nearshoring provider by leveraging its experience and delivery capacity in Portugal and Brazil to offer services in Northern Europe and Middle-East. Link will also seek to complement the service offering with strategic acquisitions in Portugal, Spain and beyond.
The CEO of the company, Mr. José Alves Marques, and the current management team of Link will continue to lead the company. Alongside capital, Henko will provide operating support to accelerate the development of the company, increase its geographical footprint and broaden the portfolio of services.
Mr. José Alves Marques, comments that "Henko's investment will allow us to access other markets and new services. We will also have resources to acquire complementary businesses, geographically and from a service portfolio perspective".
Lars Becker, partner at Henko, adds: "We are convinced that the IT services sector will continue to grow strongly and that digitalization will become ever more critical for economic growth. Link is well positioned to accompany their clients in their digital transition, backed by its wide service portfolio and highly skilled workforce. We are delighted to support Link's team in their ambitious plans."
The transaction has been advised by SRS Legal and Haitong, as legal and financial advisors to the shareholders of Link, and Garrigues and PwC, as legal and financial advisors to Henko.
About Link:
Link is a leading information technology consulting company based in Portugal. With a strong focus on innovation, Link provides strategic advice and cutting-edge technology solutions to help organizations navigate digital transformation challenges and create long-term value in meaningful partnerships with our customers.
For further information please visit www.linkconsulting.com
About Henko Partners:
Henko Partners is an independent private equity investor focused on supporting outstanding Spanish and Portuguese mid-cap companies in markets with long-term growth trends. The firm partners with strong entrepreneurs and management teams to develop successful businesses and actively engages with its portfolio companies to execute long-term growth plans. As entrepreneurs for entrepreneurs, Henko aims to support companies in accelerating growth and transforming them into more resilient and sustainable businesses. Henko is a responsible investor committed to strict environmental, social, and good governance principles. We aim to contribute to the long-term success of our investors and to a sustainable society.
Related posts