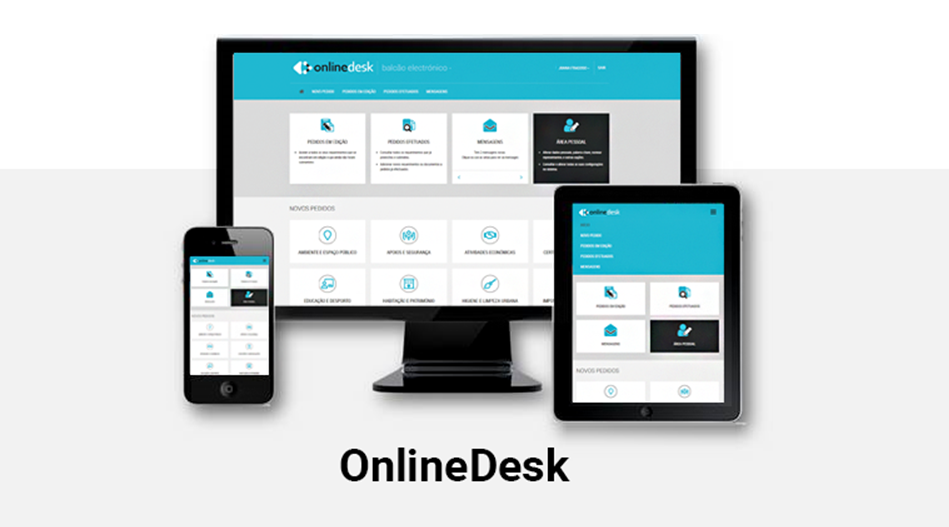 SOLUTION:
Onlinedesk is a web platform that privileges and speeds organizations communication, internal and/or external, allowing secure and comfortable submission of web forms for requesting services.
Organizations can autonomously create and make available different web forms for requesting service. Applicants (authenticated or anonymous user) can monitor the status of all requests through the portal and/or through powerful notifications. Autonomy, faster, more convenience, secure, RGPD compliant.
WHY ONLINEDESK?
Easy to use, install and configure
Accessible from any device, mobility promoter
Unlimited web forms for requesting services
Simple integration with other organization applications
Simple integration with authentication providers
Asynchronous or synchronous communication
Dedicated and certified teams for development, implementation and after-sales support
Self-implementing methodology, which decreases project availability time and cost
High level of service availability, with more than 99.5% of operating time
AUTENTICATION
Out of the box Onlinedesk integrates with the following providers:
Windows integrated
Forms
ADFS
Azure B2C
SAML 2.0
Open Id Connect
AMA citizen card
Google
Basic
Integration with others services providers is easy and simple.
A POWERFULL BACKOFFICE
Customization of logos and color themes
Web forms cataloging by services
Integration with payment gateways
Notifications customization
Web form and its data integration with any external system
Related posts