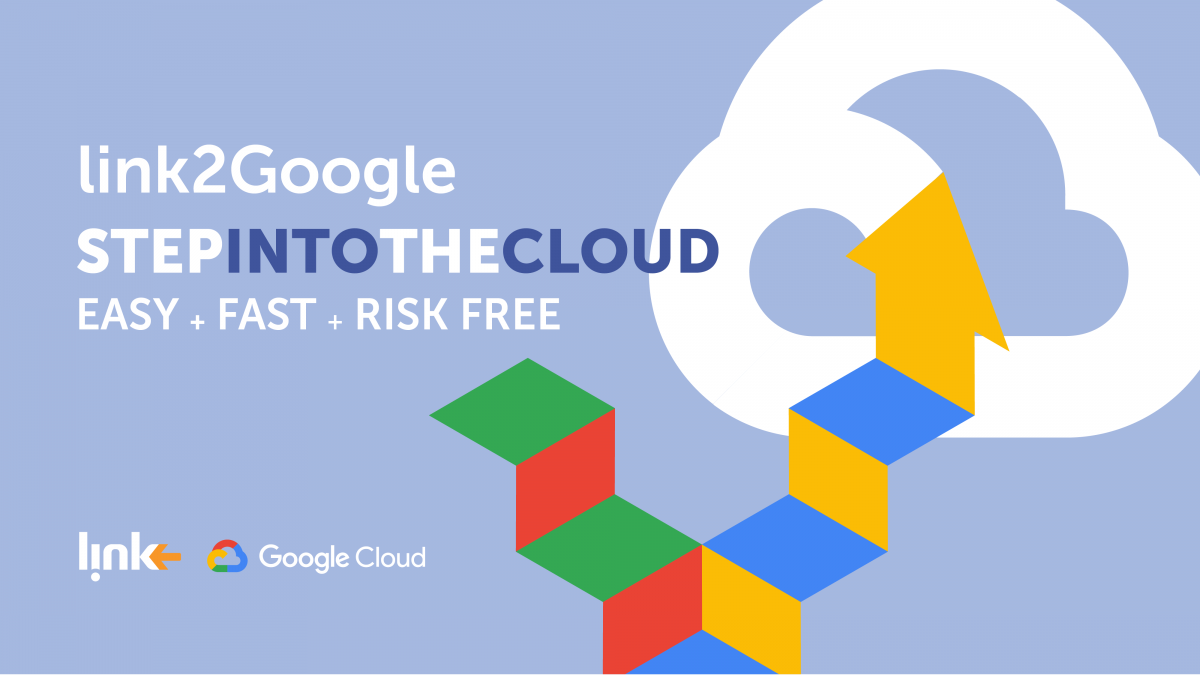 In this transformation journey, do not get left behind.
We will simplify your go-to-cloud decision and make it easier for you. It is not the decision of a lifetime. It is fast, easy and risk-free.
See it to believe it.
On February 24th at 10:00 –  click here! And come and see for yourself!
Learn how to simplify your decision with our Cloud Quick-Start solution, your Fastway to Cloud.
It does not require a long-term commitment. And surely no expensive or complicated investments. It is fast, easy and risk-free. Still, have doubts??
On February 24th – at 10:00 am – We will show you how.
In a joint webinar between Link Consulting and Google Cloud, where we will talk about:
Cloud architecture and technology challenges.
How to evaluate and migrate your apps and services to cloud.
The fast adoption of cloud as a backbone to create digital business models.
The development of cloud-native applications.
A live demo of Link Consulting's Cloud Quick-Start – your Fastway to migrating your applications and services to cloud!
And the testimony of Salvador Caetano, sharing its experience first-hand!
Do not miss this opportunity. See it to believe it.
This event is free but subject to registration, click here!
Related posts