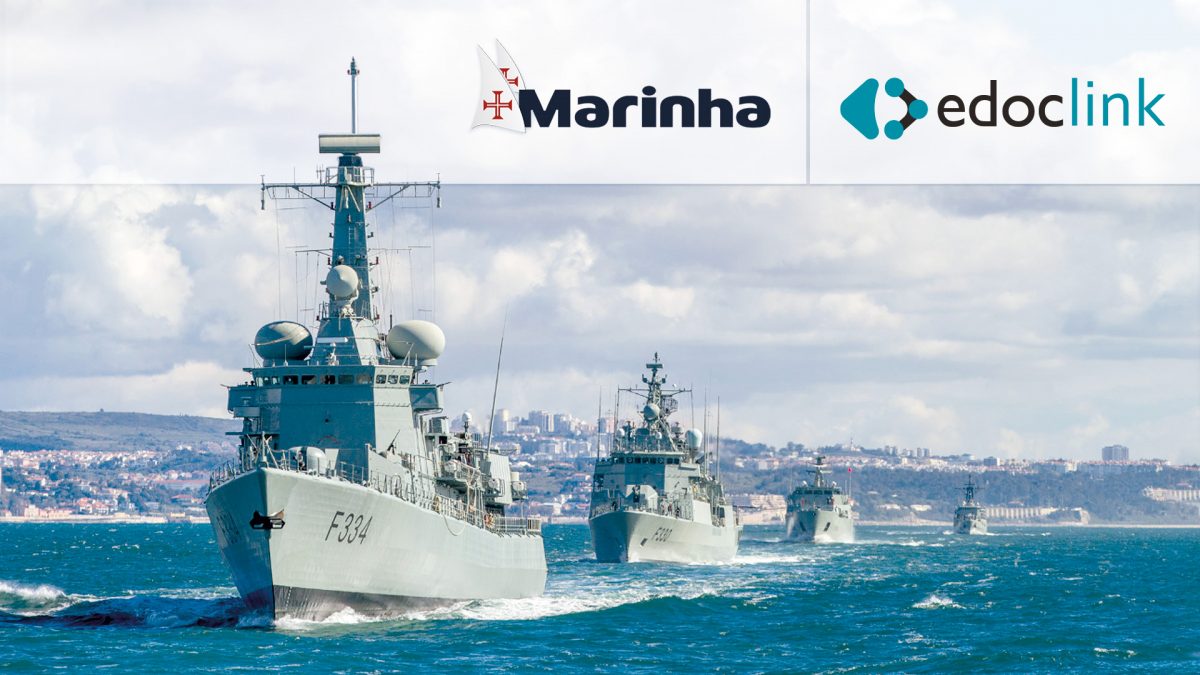 Link Consulting's edoclink document process management platform is used as a support tool in the resilient work underway in the Portuguese Navy during the state of emergency resulting from the covid-19 pandemic, where social confinement leads to many members of the Navy staying out of their usual places of work.
In 2016, the Portuguese Navy joined the project to implement edoclink, Link Consulting's document management and workflow solution following the General Secretariat of the Portuguese Ministry of Defense. The Portuguese Navy will be the first body under the Ministry of Defense to be integrated with the General Secretariat, through the module interconnecting different edoclink independent instances, allowing the exchange of information between various entities. After the Navy, where the interconnection is in final stage of implementation, other branches of the armed forces and agencies under the Ministry of Defense will be interconnected.
Main goals
Standardization of work processes and the simplification of internal communication, using the exchange of information in electronic format, in a totally dematerialized form, was the main objective of the project. Those goals have a special meaning  taking in account the Ministry of Defense overviews the armed forces branches and several agencies  who often communicate between them. edoclink makes it possible to satisfy all theses requirements, ensuring efficiency, availability, security and functionality in the management of the document based processes. The General Secretariat practically no longer processes paper, having all the documentation, administrative and decision-making processes in electronic form.
Edoclink features
the capacity of linking independent instances, allowing process transition, is the main differentiation factor of edoclink that contributed to the Ministry of Defense choice of Link Consulting's solution, unique with this functionality. In addition to the link module between instances and the base module (document management), the edoclink platform installed in the Portuguese Navy will include the following modules:
Digisign (electronic signatures), offers digital signature capability for documents and process steps;
Reporting (statistics), provides business process managers with reports and management indicators (KPIs) related to the exploitation of edoclink, as well as system and operators performance;
Decisions Aggregator (aggregator of decisions), generates a document that aggregates all the relevant information from each stakeholder throughout the various stages of the decision process (orders, opinions, notes or observations);
Case Tool (BPM engine), allows the management of complex document based processes;
OnLineDesk (online front office), intended for the submission and management of internal and external requests and other actions by users not registered on edoclink.
Related posts